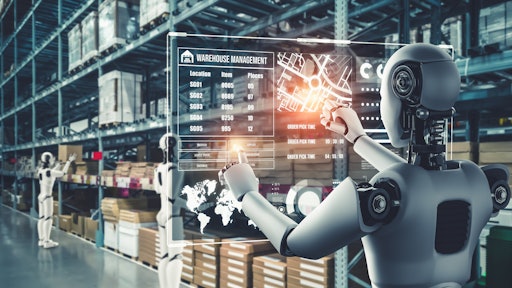 Blue Planet Studio
Digitalizing the supply chain is the future. But, getting there takes automation and emerging technology. It requires investing in solutions designed to track and trace, produce data analytics and deliver real-time alerts when parts of the supply chain fall off track. It requires buy-in from all decision-makers to help build the supply chain of tomorrow.
And, it's this automation and emerging technology that help the cold food chain build the supply chain of tomorrow.
That's because automated technologies answer the call for several challenges plaguing the cold food supply chain, with labor being the most pressing one, according to Tom Swovick, market development director, Dematic.
"Cold chain environments have always been one of the less attractive work environments due to low operating temperatures and multi-shift operations. The current labor shortage has been amplified in cold chains. Additionally, many existing sites are aging, located in the wrong area and not energy efficient. While there is a high interest in automation, current supply chain challenges have increased the timeline for implementation. Lastly, many of the existing manual operations are not very automated," he adds. [CLICK HERE to read the full interview with Tom Swovick].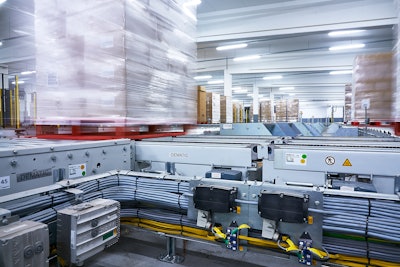 Plus, working in a freezer continues to be one of the more difficult jobs in the supply chain industry.
"Coupling that with how hard it is to find and retain labor in this market climate, and the challenges for cold food chains come into sharp focus," says Carsten Funke, CEO of Picavi. "So, if you can employ tools that assist the worker, bringing greater job satisfaction while also getting more efficiency out of the people you have, this is a win-win for the company." [CLICK HERE to read the full interview with Carsten Funke].
Intelligent inventory management remains another challenge, says Lior Elazary, CEO and co-founder, inVia Robotics. [CLICK HERE to read the full interview with Lior Elazary].
"It's particularly important in online grocery ordering. Just like with standard e-commerce supply chains, fulfillment has to be organized around random access, whereas store fulfillment entails replenishing supplies of SKUs in bulk pallets and cases, direct-to-consumer delivery means each order is made up of multiple unique SKUs in 'onesies and twosies' quantities," he adds. "And, online ordering for groceries is one of the categories that has grown the fastest since COVID. In 2021, nearly 49% of consumers were purchasing groceries online in some capacity."
Other such solutions are collaborative robots (cobots), which carry out multiple tasks with maximum precision vs. just one task at a time from typical warehouse robots, says Adhish Luitel, industry analyst at ABI Research.
"They are also able to perform better with every iteration through machine learning and are more mobile and lightweight than conventional robots. As collaborative robots offer various possibilities to enhance warehouse operations and perform better than comparable solutions, it's not surprising that they are surging in popularity and will continue to do so in the coming years," Luitel adds.
Automation, robotics become future of warehousing
Shipments of cobots to warehouses worldwide are expected to cross 47,000 by 2026 at a CAGR of over 37%, according to ABI Research, representing dramatic growth compared to under 10,000 units shipped to warehouses globally last year and just over 2,000 cobots shipped in 2020.
And, autonomous mobile robot shipments for last-mile delivery will increase from 7,000 in 2021 to 309,000 in 2030.
"The challenges of last-mile delivery include shrinking delivery timelines and profitability concerns with approximately 50% of all shipping costs attributed to last mile. There are scaling issues based on available staff and fleet. It is critical that businesses fully optimize the final leg of the transportation journey to, not only materially reduce the cost of delivery, but also to offer a consistent end customer experience. Government exemptions at the federal and state levels have allowed for miles of real-life operations for at least the next several years," adds Susan Beardslee, principal analyst at ABI Research.
What's more is, the warehouse automation market is expected to grow to $27 billion by 2025; twice the size it was roughly five years ago, according to Research and Markets.
Fortunately, there are a number of new solutions in the market that make automating tasks previously performed by low-skill labor more feasible, says Josh Cloer, director of sales, Mujin Corp. [CLICK HERE to read the full interview with Josh Cloer].
"Today, you can automate picking tasks for induct or fulfillment with intelligent robotics solutions," he says. "You can manage your material movements within your operations with autonomous vehicles. You can store your raw materials and finished goods with automated storage and retrieval systems (AS/RS). The solutions are there to solve any challenge with automation, and the warehouse control and execution software is available to seamlessly connect the different solutions to fully automate your operations from door to door."
For example, Mujin is debuting mixed-case robotic palletizing with intelligent buffer and re-sequencing capability. With Mujin-powered palletizers, the robot can buffer and re-sequence cases without the need for upstream material handling equipment. These palletizers eliminate the manual operation and automate without huge operational and infrastructure changes.
For its part, Dematic developed the Dematic Mixed Case Fulfillment Solution, which automates all facets of the order fulfillment process from inbound receiving to outbound shipping.
"A growing expectation of refrigerated public warehouses is fulfilling orders on a more granular basis, frequently at a mixed case level. The system allows users to reduce picking labor and rapidly build high-density, store-ready pallets and carts," adds Swovick.
Picavi's Pick-by-Vision is an assisted reality vision solutions that helps workers optimize their performance and add 10-30% productivity per worker, Funke says.
"Plus, the ease and ergonomics of the solution increases job satisfaction from both the physical and actual aspects of the work, leading to employee retention in addition to these gains in productivity," he adds.
Meanwhile, inVia's Logic software applies its patented inVia SmartPath pick path algorithms to its inVia Picker mobile robots to retrieve goods.
"When robots are used, our customers see 4- to 5-time improvements in productivity, and they can see 2- to 3-times improvement by just deploying the software to guide their people," Elazary says. "This productivity translates directly into faster cycle times, so ordered goods move more quickly through the fulfillment process. With perishable goods, every second saved in the warehouse means more time for consumers to keep them for use at home."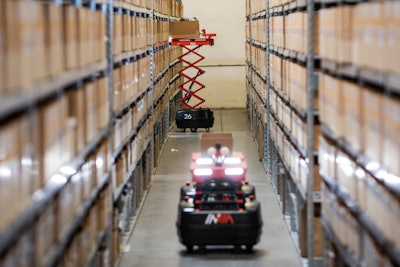 DHL Supply Chain, for instance, accelerates its digitalization efforts through the implementation of cobots to eliminate routine tasks such as moving between picking locations in a warehouse. DHL also deployed autonomous forklifts to automate some of the heavy-lifting activity.
"These technologies boost productivity, allowing us to process higher volumes with the same labor resources and space, offsetting some of the hiring challenges while improving the safety and well-being of our associates who enjoy working with this advanced technology," says Greg Foreman, VP of operations, retail, DHL Supply Chain. "We also just recently announced a $15 million investment in robotics solutions from Boston Dynamics to further automate warehousing in North America. The agreement will equip DHL facilities with Stretch, Boston Dynamics' newest robot specifically designed to automate the unloading process in distribution centers." [CLICK HERE to read the full interview with Greg Foreman].
SVT Robotics, for its part, is working with technology partners to simplify integration of systems such as voice picking, vision picking, automated guided vehicles (AGVs) or autonomous mobile robots (AMR) solutions and Internet of Things (IoT) monitoring.
"With our agnostic SOFTBOT Platform, companies can finally deploy automation and optimize their solution without six figure development requirements and lengthy custom integrations," says T.J. Fanning, VP of growth at SVT Robotics. [CLICK HERE to read the full interview with T.J. Fanning].
It's time to automate. What's next?
At the end of the day though, supply chain disruptions and challenges aside, one of the main pitfalls in implementing automated technology is learning where/how to start and what kinds of emerging warehouse automation technologies will make the most impact.
That's because it's a crowded field of options for those interested in integrating more automation across their operations, Foreman says. It can be overwhelming for companies who don't know where to start, and sometimes just the one solution by itself is not enough.
"We take a more holistic approach with our clients, beginning with the existing client's business data and an engineering analysis, which leads us to the best technology solutions for their specific operations. We can help customers to ready their operations to adopt new technologies, as well as to integrate them gradually to reduce upfront investment costs, risks and operational challenges," he adds. "The added benefit of our experience in operating automation lends credence to return on investment (ROI) projections and we can offer scale opportunities across multiple regions if a technology fits our customers' requirements."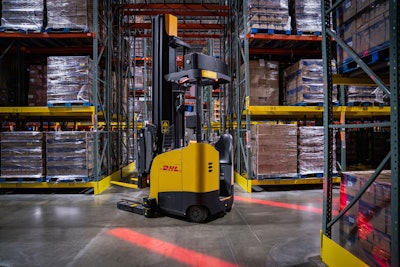 Also, there are now intelligent robotics solutions that can be deployed in a matter of days; companies just need to find a place to start.
"By combining 3D vision with advanced robotics solutions, you can solve nearly any picking or packing challenge that you are currently using low skill labor to manage," Cloer says. "There is likely an operation within your warehouse that is perfect for automation with a reasonable payback and quick deployment. Stay away from highly custom, larger systems for now and just find the low hanging fruit. You will see benefits beyond the labor savings with things like safety and reliability improvements. Make sure you understand the full cost of each option and find a solution that gives you guaranteed performance and reliability."
And, because human workers are still vital to the cold food chain, it is also important to consider how automation can help reduce annual manual process cost.
"Automation that amplifies the cognitive abilities of humans in the warehouse will ultimately drive the costs of those processes down with better process efficiency and increased productivity," Funke says. "End-to-end automation is hard to attain, challenging for operational reasons and expensive. Plus, the reality is that warehouses rely heavily on the human-powered processes already in use. Companies need to rely on short implementation timeline pilots to ensure they are seeing results and can move forward with widespread rollouts of new technologies."
Plus, it helps that automation is no longer a brave new frontier, but instead a mainstay that has become more commonplace in many of today's supply chains.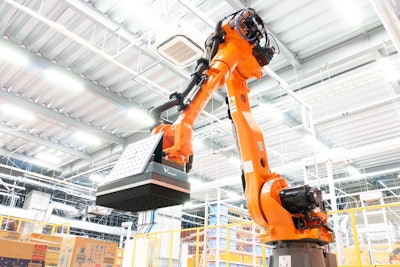 "[Automation is] proven and it works. With that fundamental thought in mind, eliminating hang-ups starts with the basics. The age-old adage of 'don't automate a bad process.' When you get past the business essentials, you must look at the materials to be handled. Understand those and make certain the mechatronics applied are robust enough to handle the complete range of entities. When those activities are complete, you must complete some due diligence regarding the 'most bang for the buck.' If 5% of the need drives 30, 40 or a greater percentage of the cost, look for an alternate solution for the 5% and reap the benefits for 95%. Make sure you have a good plan to maintain the system, whether that be a service contract with your solution provider or your own well-trained employees. Lastly, find a proven solution partner that you can trust. Work closely and collaboratively, while establishing a healthy, open two-way dialog," says Swovick.
When considering automation plans, Fanning suggests to "start with a five-year vision and assume that the hardware will reduce in price by 40%. With this in mind, you may start small with what you deploy today, but the goal is to continuously optimize and transition your labor force from non-value-added tasks to supervising and optimizing automation."