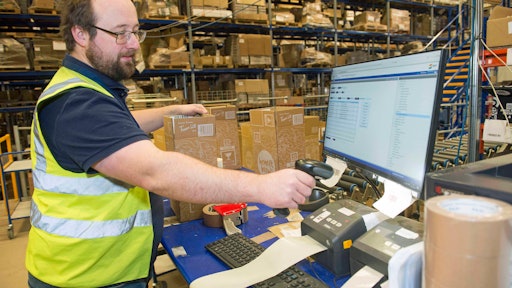 SnapFulfil
For years, labor in physical distribution has been a concern -- quality, turnover, qualifications, regulatory and human resource overheads have been among the most challenging aspects of finding and properly utilizing the people in the distribution center. Automation mitigates some of those concerns and is a common transition in repetitive or predictable tasking, whereby the movement from people-supported to automation-supported is ongoing.
Now, in the grips of a global pandemic, nimble and flexible technology that saves precious time, money and resource is a must and has become more available and adopted. Just five years ago, cost was prohibitive, but today, process automation solutions are far more affordable with greater choices among form/fit/function models.
Alongside these models, rather than bespoke build-to-suit options, automation has a lot more flexibility in terms of use and purpose. As we move forward, such trends will only accelerate to control stocks, fulfillment and delivery.
Mitigating risks and supply chain breakdown
Those businesses that have been able to survive and thrive the Coronavirus disease (COVID-19) logistics disruptions are those who have invested in intuitive and adaptive cloud-based technology like warehouse management systems (WMS), giving them the flexibility to respond swiftly to changing supply chain and commercial demands. For example, the pandemic has seen a sharp rise in demand for e-commerce and direct-to-consumer (DTC). So, it's more critical than ever to consider the warehousing part of the supply chain.
Highly configurable WMS software means every aspect of the e-commerce fulfillment process can be automated, streamlined and made intuitive for floor staff and management.
For the goods-in process, there's no need for workers to memorize a labyrinth of locations or a compendium of codes and rules. It allows your labor to scan cases for fail-safe identification and validation and supports default units of measure for receiving. Tying receipts back to purchase orders will also allow processes to be completed around over/under/partial receiving.
Additionally, structured cycle counting will automatically result in stock and capacity numbers being performed concurrently with other warehousing tasks, ensuring that the auditing process takes place with maximum efficiency and minimum disruption to operations.
Managing a strong reverse logistics operation also requires a healthy set of technology driven automated procedures and systems that capture and evaluate increasingly important data sets from every step in the process. Data analysis and the associated process improvements ensures that customer satisfaction goals are met, that warehouse workers are performing at the highest levels of efficiency and that you maintain compliance across the entire supply chain.
What's more, by automating and recording the quality control verification and validation of every order, a more agile WMS can significantly boost the speed and accuracy of packing and shipping processes, without adding labor. Consider also built-in remote monitoring and continuous improvement tools because the best WMS software will identify trends and allow for automation when it comes to establishing KPIs.
Immediate productivity improvements are also guaranteed through automated task management functionality. In addition to accurately recording and verifying inbound goods at both receiving and put-away, it also drives a rolling inventory count allowing any discrepancies to be identified in a timely manner and adjusts records accordingly to maintain the highest levels of stock accuracy and integrity.
Transforming the role of the distribution center worker, not supplanting it
Autonomous mobile robots (AMRs) and other forms of automation are also catching on quickly in distribution centers, as operators strive to become more efficient and productive while coping with labor quality issues, especially during peak seasons.
The pandemic has sped up the digital shift in fulfillment, and as workers grow more comfortable with advanced distribution center solutions, it's becoming clear that automation and robotics are transforming the role of the warehouse worker, not supplanting it.
For some, it's still a case of "machine helps man" rather than "man vs. machine." Robotic fulfillment carts work side by side with manual carts and operate under a cellular picking model.
Pickers are serviced by an autonomous cart working on a pick-to-light system, which allows the carts to do the majority of aisle movement, reducing pickers' daily walking distance significantly, from as much as 15 miles to 1 mile. It's designed with multichannel in mind and to help e-commerce fulfillment centers streamline their high-volume, small-parts picking operations.
So all things considered, while distribution center automation is not yet capable of packing items, it ensures that productivity, efficiency and accuracy are hard-wired into warehouse operations from start to finish, and that's to the benefit of both customers and the bottom line.