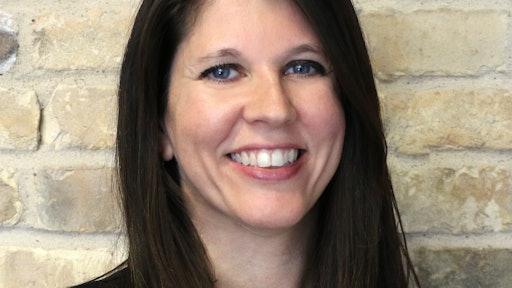 When I joined Food Logistics Jan. 6, 2020, little did I know that over one year later, the supply chain industry would still be challenged with the Coronavirus disease (COVID-19) pandemic, trying to mend upended supply chains, pivot into new channels and implement automation, almost overnight.
Who would've thought that MODEX 2020 would be my last in-person tradeshow of the year. Never in a million years would've seen restaurants close indoor dining, schools move to remote and consumers stockpile goods as though the world were ending. Again, if you told me on my first day that this is how the year would pan out, I'm not entirely sure how I would've reacted.
But, we're not finished. Even though, as of press time, the COVID-19 vaccine is in the distribution channels, all facets of the supply chain—from agriculture and packaging to food processing, distribution and warehousing, and more—are still reconfiguring how to work smarter in 2021.
Automation, robotics and other emerging technologies are moving goods along the chain. Consumers are browsing more online than they are in grocery store aisles. And, contactless, driverless, virtual and same-day are the answer to all of our e-commerce needs.
While 2020 was the Year of Upended Supply Chains, 2021 will be the year for Mended Supply Chains.
If the past year has proven anything, it's that our nation's supply chains are resilient, and the people and technologies behind them are just as strong and flexible, if not more.
The pandemic forced all companies in all industries to revamp processes, embrace the challenges thrown their way and better protect the employees responsible for making magic happen along the chain. It forced all of us to reevaluate and question why we do things the way they're being done. This pandemic was the most challenging annual review any employee could undergo.
I'm not sure things will ever go back to normal. But, what is normal anyways?! Going back to the way things were pre-COVID-19 means we've learned nothing.
Let's continue to work together to mend these supply chains, work smarter in 2021 and appreciate and acknowledge the hard work this industry puts forth day in and day out to keep people fed.
So, with that, be kind, thank an essential worker and hope to actually see you in person some time soon.