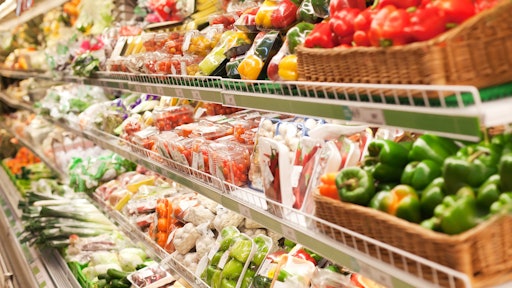 Korta AdobeStock_83139402
Cimcorp announced plans to introduce a fast, flexible and future-proof solution for automating existing distribution centers at the upcoming ProMat show in Chicago. The modular, gantry-based design enables rapid installation in any existing facility footprint.
"I'm excited to introduce this year's ProMat attendees to our innovative solutions for fresh and perishable food distribution," says Adam Gurga, national sales manager, Cimcorp Automation, Ltd. "All aspects of our systems are tailor-made to support the unique needs of grocery retailers—from enabling rapid handling for shorter lead times, to using floor-based storage for easy cleaning, to offering scalable systems for phased growth. And now, our solution for future-proofing facilities is making it easier than ever to get started with automation, in a way that is quick, cost-effective, scalable and sustainable."
From PRLog:
Grocery retailers can install automation modules based on their present needs, then scale as business grows in the future.

In addition, high-density, floor-based storage makes the solution ideal for meeting food safety and sanitation requirements.

Overhead gantry robots can access any product at any time, and they can clear the floor in just minutes for easy cleaning.