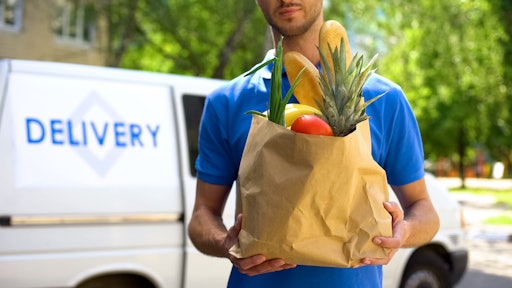 motortion AdobeStock_230896892
WARP launched DirectFresh, a service enabling perishable shippers with same-day and next-day direct-store delivery. DirectFresh enables shippers to transfer product from cold storage directly to a store or a WARP station (cross dock) within the same day without needing to work with a last-mile delivery service.
"A majority of freight providers don't have the right technology to provide quality service to the sensitive temperature controlled freight market," says Jake McPaul, head of refrigerated operations and product at WARP. "The sensitivities associated with perishable shipping also almost always leave perishable shippers little to no consolidation solutions, making it challenging to manage costs. With technology that connects temperature controlled cross docks and carriers, we're bringing new and innovative solutions for perishable shippers across North America."
From GlobeNewswire:
The service offers shippers an end-to-end solution for their fresh freight, including manufacturer to cold storage transfers and high touch, in-store deliveries.

The service is available in every major metro area in the United States, Canada, and select areas of Mexico, benefiting a wide range of perishable shippers such as fast casual restaurant chains, convenience stores, grocery stores

and more.