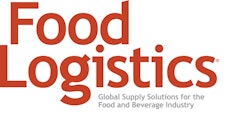 When entering 2020, the world was optimistic about what the new decade would bring. No one could've predicted a global pandemic that put the world at a stand-still for almost a year.
While the Coronavirus disease (COVID-19) pandemic effectively shut down many industries, the supply chain kept on trucking along, serving communities to the best of their abilities. If there is anything that we've learned from this demanding year, supply chains will never break – they will only bend. This industry and the people behind the scenes remain resilient, taking on any challenges thrown their way.
Food Logistics hasn't missed a beat either. Our editors have been covering each aspect of the supply chain this year, allowing readers to stay on top of this essential industry.
Below are the Top 10 most read articles of 2020.
Technology is only going to become more essential to the food supply chain. Having an established demand forecasting technology platform enables companies to more readily pivot in time of need, according to an expert column by Are Traasdahl from Crisp.
Editor-in-chief Marina Mayer details how grocery shopping is changing because of the COVID-19 pandemic. Whether it's online, delivery, curbside pickup or BOPIS, here's how the pandemic has forever shifted the way consumers shop for groceries.
The COVID-19 pandemic put the whole world at a standstill, creating major challenges to businesses. However, Tony Nuzio from ICC Logistics Services says that the pandemic could present an opportunity for companies to improve their shipping expenses.
With the pandemic at the forefront of everyone's mind, safety is becoming more of a concern than usual. Editor-in-chief Marina Mayer details how ensuring regulatory compliance and overcoming food fraud can help achieve a strong food safety culture within the global food supply chain.
In this article, Food Logistics breaks down the difference between 3PLs, 4PLs and 5PLs and why these partnerships matter within the supply chain – especially during a time of crisis.
Despite all that 2020 has thrown at them, 3PL and cold storage providers continue to improve their skills and adopt the latest temperature monitoring technologies, transportation management systems and warehouse management systems. In this article, Food Logistics editors reveal the winners of the 2020 Top 3PL & Cold Storage Providers award.
The trucking industry has been rapidly changing in order to keep up with current times. In this column, Guillermo Garcia from SmartHop details how the trucking industry can benefit from this new wave of technological innovation.
Even before the COVID-19 pandemic began, challenges of online grocery were already beginning to plague the industry. In this column, logistics experts discuss the latest in warehouse management systems of grocery and online retail supply chains.
2019 ended at a low point for the trucking industry, as more companies closed their doors while the driver shortage only grew at a substantial rate. At the top of the year, Fleetwood Transportation announced it was closing its operations as well.
When the COVID-19 pandemic first began, many companies scrambled to develop best practices. Here, Rick Brumett from Transportation Insight explains how customers have taken a number of steps to ensure that the customer satisfaction is protected as much as possible.