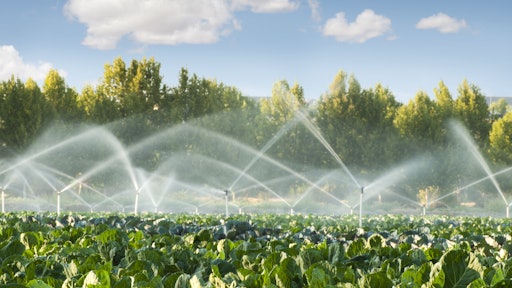 Deyan Georgiev
Giant Food Names New Senior Vice President of Operations
Giant Food has revealed that Irfan Badibanga will step into the role of senior vice president of operations effective Nov. 1, 2020. Badibanga will be responsible for leading all operational aspects of Giant Food including regional operations, store support, strategic store planning and execution and asset protection, as well as people, team, and culture development.
Badibanga brings a strong track record of transforming corporate objectives into bottom-line growth for supermarket, small and big box retailers, including Walmart, Family Dollar Stores, Winn Dixie Supermarkets, HEB Grocery Stores, and Price Chopper Supermarkets.
Joe D'Alberto, director of dairy/frozen, Harris Teeter Team, Acosta Sales & Marketing, has been elected to serve a second term as chairman of the board. D'Alberto has served on the board of directors since 2006. He served as convention chairman from 2012-2017, as Secretary from 2017-2018 and chairman-elect from 2018-2019. D'Alberto is also a member of the Honorable Order of Golden Penguins and Distinguished Order of Zerocrats.
Kellogg Company Directors Elect J. Michael Schlotman to
Kellogg Company

Board

Kellogg Company announced today the election of J. Michael Schlotman, former executive vice president and chief financial officer (CFO) at The Kroger Company, to its board of directors, effective immediately. Schlotman brings nearly 35 years of grocery experience to the Kellogg company board and joins in preparation for future director retirements. He served as CFO at Kroger for 19 years and since joining Kroger in 1985, held various positions in corporate accounting.
Companies in this article