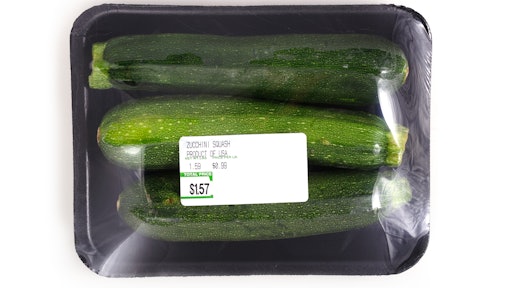 Packaging is everywhere, serving many different purposes. Often, it's a container that also advertises the contents prior to consumption. In other cases, it's merely material to protect the primary product during transport. Packaging has also evolved as a consumable in devices with built-in technology transferring critical data. With such myriad uses, it's not surprising that Statista reports the total value of the food packaging market in the U.S. is expected to reach $31.7 billion in 2022 (compared to $23.9 billion in 2012). 
Over the last several years, there's been significant change in food and beverage packaging, particularly in the conversion of metal and glass to plastic. This occurred in nearly every food and beverage segment and is now reaching into the high-end liqueur category where you're seeing a migration into plastic bottles and plastic closures, says Jeff Minnette, senior director of technology and strategic development for Jabil. Other markets have made the switch as well, including carbonated soft drinks and condiments. More recently, shelf-stable foods and extended-life foods are moving into plastic packaging.
"Key learnings and developments have enabled technology for brands to convert away from epoxy-lined metal and steel cans," says Minnette. "In some cases, the canned lining had Bisphenol A (BPA) in the material and can be toxic. The technology in plastic packaging allows brands to convert their lines from steel and glass to plastic packaging, while still retaining the structural strength and other attributes."
As the organic movement accelerates, consumers no longer want unnatural ingredients in their foods and products that they drink. Thus, there's been a shift in the last 10 years to healthier alternatives, meals on the go and food portion control. All of these placed a greater priority on the package to help deliver the experience for the consumer, says Joe Stodola, chief commercial officer for Jabil.
Today's consumers are interested in three major trends: e-commerce, direct to consumer and sustainability.
E-commerce. With Amazon's purchase of Whole Foods, that's quickly turning to ready meals and the convenience of e-commerce shipping directly to the consumer—and packaging must accommodate e-commerce needs.
Direct to consumer. While part of e-commerce, food companies now want to direct ship to the customer, either through subscriptions or promotional shipping. This change is occurring rapidly.
Sustainability. Sustainability has transitioned from being a trend to now a driving force in the marketplace. Millennials are driving this movement, but it's also the general environment we live in—the oceans of plastic—that compel us to pay more attention.
Answering the Sustainability Call
The company is always striving for materials that are capable and renewable as well as compostable. It's important to always look at it from a development and design point of view, emphasizing the reduction, reuse and recycling of materials, says Minnette.
"Our designers are looking at package design and making decisions based on those factors," he says. "And this occurs with every package. It's become a way of life for us."
Many of the packaging projects coming through the company are driven by the millennial market buyer. Beyond millennials, Stodola is seeing municipalities and countries instituting regulations around sustainability. It's changing the way Jabil designs its packaging, because everything it designs is disposed of eventually—thus the mantra reduce, reuse and recycle.
"We reduce to thin and scale down the amount of material going into the packaging while still making it effective. Reuse is a newer concept that examines packaging and how to keep it from entering the landfill," says Stodola. "And recycle is becoming increasingly important because there are many products already coded for recyclability. We look at every design and try to advise our customers around the ability to recycle. All of our sustainability programs in packaging incorporates the three 'Rs' because they can be accomplished without changes to material construction."
Innovation in Materials
Minnette says the materials Jabil is using and evaluating are renewable materials that come from renewable sources. The goal is to bridge the gap between performance that brands expect today and renewable material usage—a material that could ultimately be compostable or reused for other purposes.
"We're on the front lines trying to develop the chemistry of those materials so they can offer equal performance and the benefit of sustainability," he says.
There are emerging polymer technologies that are compostable and renewable but are not mainstream materials, says Stodola. Issues still remain around availability and component material costs. Some of these classes of polymers are gaining the attention of our brands and brands of customers for product entering the market.
"It remains a challenge because these materials are expensive. There are decisions made every day around the product and material based on cost and the efficiency of using standard materials versus newer compostable or biodegradable or made-from-renewable-energy material that's still emerging technology that has yet to become mainstream."
Packaging Interconnectivity
As materials evolve, technology is evolving at an equal rate. Under development is packaging that has the ability to communicate with the brand or the user through data storage, collection and communication. Jabil is more than 50 years old with extensive experience in the electronic marketplace. Combining the technology and packaging expertise, Jabil is merging devices with consumables.
"Using a consumable that operates with a device, we want to reduce the amount of recycled and waste material that comes out of a house," says Stodola. "Consider a coffeemaker that uses single-serve capsules. There are tremendous sustainable and eco-friendly opportunities. While you're disposing of a capsule with each cup, it's far more energy and consumption efficient to produce exactly what you want and need before recycling it."
At the same time, the consumable can interact with the device in smart ways such as relaying information about freshness, replenishment and the like. It serves as a potential supply chain game changer by eliminating the middleman (the retailer in some cases).
"Where we are now is trying to understand the usage and when a package begins to empty. Understanding when a product is being used can lead to understanding consumption patterns around the product and replenishment needs," says Stodola. "It's technology that enables those devices to consume interactions that provide real-time data back to consumers and brand companies. When the package helps you understand data and consumption and replenishment, those are technologies we're bringing to the market and are unique in doing that."
What does the future state of packaging hold? That depends on the emerging marketplace. Stodola believes there's going to be a calling to move products directly to the place of home or business use and to design efficient packaging solutions intended for movement directly to the point of use by e-commerce.
"It's a different requirement than what was originally intended for a retail primary package," says Stodola. "Supply chain partners are going to quickly work together to find new solutions that are more sustainable than current boxed, taped and labeled secondary packaging wrapped around primary packs being sold."