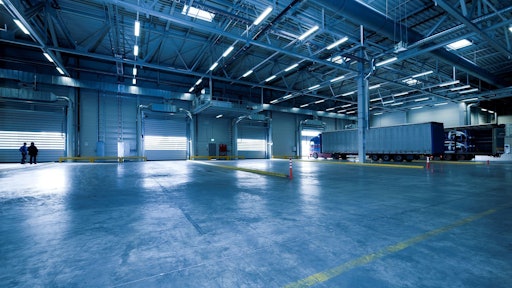 Pexels
Whether you're looking to increase automation, introduce e-commerce, improve supply chain visibility or increase sustainability, reusable totes are the one-trick-pony of material handling. From the manufacturing plant and distribution center (DC) to delivery and the retail aisle, reusable totes can increase efficiencies and improve processes at every point along the food and beverage supply chain. Overall, reusable totes—including DC totes that hold goods for e-commerce picking, distribution totes that move general merchandise, and retail shelf-replenishment totes and trays that move bread from the bakery to the retail aisle—are intended to streamline the supply chain.
Because of this versatility, reusable totes offer a range of benefits. With modern supply chain needs and increasing labor shortages, reusable totes are more valuable to supply chains than ever before. Here are three key benefits reusable totes provide.
Safe and Sanitary Supply Chains
Reusable totes fall within the sustainability business as part of the reduce, reuse and recycle framework. They can replace one-time-use packaging and are designed to be used for many handling cycles and then recycled at the end of their service life to be repurposed into other useful packaging. Reusability also is beneficial when sanitation is required, as they are easily cleanable to ensure clean and safe packaging with every use. Even the smallest details that go into designing reusable totes—drain holes, collapsible sides, sleek interior and no water-trapping cavities—make them safe packaging options for highly-regulated supply chains such as food and beverage.
Enhanced Visibility
Technology such as RFID, Bluetooth low energy (BLE) and GPS can be added to reusable totes. This can increase packaging visibility, protect product quality, prevent product loss and better manage reusable tote inventory. Adding technology to reusable totes creates smart packaging, which can provide measurable, actionable data to encourage smart business decisions. This data can uncover insightful information like dwell time and packaging loss to improve operations and reduce inefficiencies.
Seamless System Flow
Reusable totes are durable, moisture resistant, and have no nails or loose corrugated flaps that could negatively affect high-speed systems. Because they are precision molded and adhere to tight tolerances, their consistent dimensions ensure a seamless flow throughout systems, without jams, reducing costly stops and production delays. Their cube efficiency is required in today's high-velocity food and beverage supply chains, while working interchangeably with existing facility automation. Reusable totes also don't shed debris—such as fiber, dust or wood chips—that create unsanitary and unsafe conditions.
Reusable totes are some of the most versatile packaging available. As more processes become automated, more specialized totes are entering the market—such as totes for picking or automation, and totes that interface with mobile solutions for in-store uses—such as e-commerce fulfillment. Versatile tote designs give supply chain personnel more options for fully- or partially-automated systems.
With increasing needs in the retail supply chain, totes can be repurposed for a variety of uses.