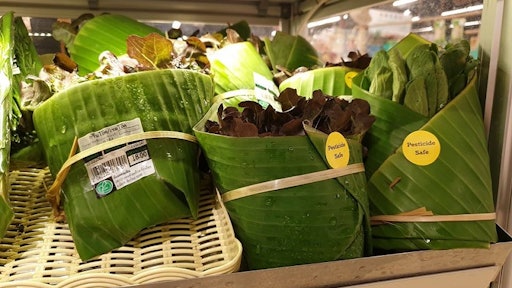 Facebook
Supermarkets in Vietnam and Thailand have started using banana leaves instead of plastic as a packaging alternative.
The trend originally started in Chiangmai, Thailand when Rimping supermarket had Facebook post that went viral of the eco-friendly packaging. Soon enough, the idea traveled to Vietnam, with Lotte Mart, Saigon Co. op and Big C participating as well.
The grocers are still testing the packaging, but do plan on replacing plastic with leaves nationwide soon.
Customers have applauded the stores' effort to reduce on packaging, saying that they are willing to buy products in larger quantities that help protect the environment.