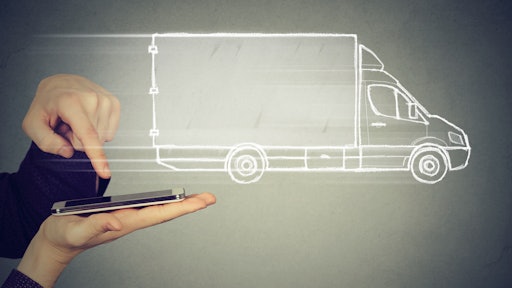 The online shopper is changing, and a stellar customer experience from point of sale to post-purchase across all channels is now required to thrive in the competitive world of retail. The 2017 UPS Pulse of the Online Shopper survey reveals a changing retail landscape where online shoppers purchase more from international retailers, shop more on mobile devices and rely more on marketplaces. The sixth annual study, based on the input of more than 5,189 qualified comScore panelists who made at least two online purchases in a typical three-month period, found these behavioral shifts are driven by the desire for better prices, unique products and increased convenience.
To meet those desires and ultimately succeed in today's competitive environment, the authors of the survey say retailers must exceed service standards.
According to the survey, exceptional service standards include logistics, which play an even greater role in the consumer experience now as shoppers expect faster shipping and flexible delivery options including in-store pickup and traditional in-home delivery, as well as an equally efficient returns process.
"A winning retail model provides outstanding service with delivery superiority and features choice as the guiding principle throughout the shopping experience," the survey's authors note.
Customer Service
Top-performing retailers recognize that customer service matters more than ever and can differentiate their brand. While online shoppers continue to gravitate to self-service options, savvy organizations invest heavily in training to ensure all customer-facing employees are prepared to assist consumers throughout the shopping experience. In fact, 42 percent of survey respondents rate the ability to contact customer service in checkout as important.
While technology has enabled online shoppers to adopt a do-it-yourself approach to customer service, there is still room for improvement. Only 55 percent of shoppers report satisfaction with access to customer service information and with finding contact options.
Technology also offers new resources for online shoppers, such as social media and live chat. According to the survey, 30 percent of shoppers surveyed use Facebook to seek customer service, 30 percent use Twitter, 22 percent use Snapchat, 15 percent use Instagram and 14 percent use Pinterest.
Satisfaction with access to live chat in checkout is down from 48 percent satisfaction in 2016 to 44 percent in 2017. Live chat use is growing though, with 42 percent of surveyed shoppers citing it as an important customer service option when shopping online.
The Logistically Minded
For today's omnichannel shopper, logistics is about options and speed—and they want both. The 2017 UPS Pulse of the Online Shopper survey claims the best retail players are expanding service options and delivery capabilities to meet customer demands and be more competitive.
Ship-to-store delivery is one of the fastest growing options, with 50 percent of shoppers reporting they has used ship-to-store and 41 percent intending to do so more often in the future. And not only is the delivery option popular with online shoppers, but retailers stand to benefit. The survey reveals 44 percent of shippers have made additional purchases in store when using ship-to-store.
To capitalize on the ship-to-store trend shoppers revealed their ideal pickup experience. Seventy-one percent expect quick service, 61 percent expect an easy-to-find counter/location, 55 percent want a separate pickup line, 53 percent would like to see the pickup close to the door, 46 percent expect helpful store associates, 38 percent find knowledgeable store associates most important, and 22 percent desire curbside pickup.
In addition to myriad delivery options, today's online shoppers also demand speed. Sixty-three percent of shoppers surveyed say delivery speed is important when searching for and selecting products, and 77 percent are willing to pay for expedited shipping. The percentage of orders where two-day shipping was used is on the rise from 10 percent in 2014, 16 percent in 2015, 20 percent in 2016 and 23 percent in 2017.
Increasingly same-day delivery is even gaining importance. Forty-one percent of online shoppers have ordered product for same-day delivery, and heightened interest in same-day delivery is expected from both online and store channels in the future. In fact, the percentage of shoppers who find same-day delivery important when choosing a retailer's physical store increased five points to 36 percent in 2017.
New Focus on Returns
Online shoppers are increasingly focused on returns policies and processes before making purchases, and retailers are listing. Satisfaction with the ability to process returns or exchanges online grew from 62 percent in 2015 to 65 percent in 2017.
Challenges still remain, however, as 79 percent of shoppers rate free return shipping as important, and 44 percent of those who have returned online purchases cite having to pay return shipping as an issue. Thirty-five percent even rank it the top issue.
In addition, the way shoppers make returns is changing. Although a majority of shoppers prefer to return items to a store, the percentage of returners who shipped back to the retailer grew seven points from 68 percent in 2016 to 75 percent in 2017.
Retailers Must Adapt
Retailers who address the dynamic online shopping experience and future consumer demands will be the most successful. The authors of the 2017 UPS Pulse of the Online Shopper survey recommend five key insights:
Make service a company priority: Revisit customer service policies, underscore the importance of service throughout the organization, and continually measure to maintain high performance levels.
Engage customers across multiple channels: Explore a range of options for connecting with shoppers to address customer service needs at their convenience via various channels.
Offer flexible delivery options: Include in-store pickup, alternate locations and expedited delivery to meet consumers' growing preference for delivery options.
Review return policies: Ensure customer-centric return policies are in place, are communicated clearly across channels, and are executed flawlessly on all fronts.
Focus on efficiency: Develop return processes that favor speed and efficiency to accommodate time-sensitive shoppers.