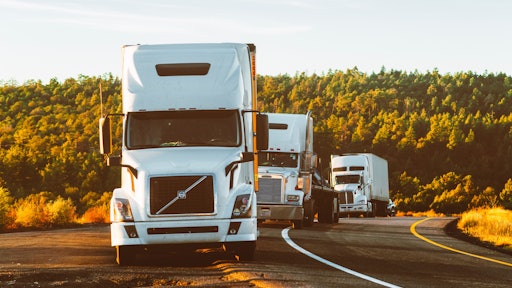 Quintin Gellar from Pexels
Veconite Rail Plans on Steamrolling Growth with New Hires
Veconite Rail is growing the polymear bearing and wear material industry with its three new appointments, Lebogang Machethe, Ronnie Mugisha and Graham Wiggill.
As the company further solidifies its space in the extremely niche segment, the next executives who have backgrounds in chemical and electrical engineering as well as information and computer technology, plan to push the space further. The executives will do so by increasing client relations and growing promotional and marketing endeavors, specific to rail.
Veconite is focusing on wearing rails and wheels as its main concern regarding infrastructure.
DUETZ Hires Farming Manufacturer Exec for Atlantic Sales
DEUTZ Corporation is investing in the Atlantic Region with its newest regional business manager, Patrick Barnes, who comes from farm equipment manufacturer KBH Corporation.
Barnes will support and service distribution and sales throughout the region, spanning from New England to the Eastern Gulf States. Previously at KBH, he was responsible for the Southeast.
Norfolk Southern Increases More Senior Management
Norfolk Southern Corporation has promoted a new vice president of network operations, vice president of law and vice president of transportation, all from within its organization.
Greg Comstock moves up from general manager of network operations center and the Southern Region to the VP of network operations position. Lorri Klein takes the VP law spot from her senior general counsel workforce, properties and insurance risk management. Patrick Whitehead, previously assistant vice president of mechanical and general manager of the Northern Region is the transportation VP.
Together, Comstock and Whitehead will focus on the company's operations and efficiency with Comstock overseeing its Network Operations Center and Whitehead managing transportation field operations. Klein will oversee legal, claims, investigative and risk management.