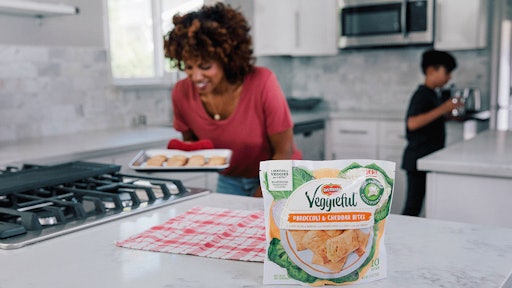 Del Monte
Tanimura & Antle Brings on New Vice President to Debut Greenhouse-Grown Line
Tanimura & Antle has welcomed new vice president of business development of controlled environment agriculture (CEA) Matt Roy ahead of its greenhouse-grown product line debut this upcoming October. Roy will focus on creating new business for this growing produce line and develop customer relationships, reporting to CEO and president Scott Grabau.
Roy has more than 20 years of experience and is one of numerous new hires for Tanimura & Antle, as the company also highlights Karen Pflaum who joined this past October as director of regional CEA sales and customer development. These two hires exhibit Tanimura & Antle's investment in CEA.
NGA Grows Membership Value with New Hire
Membership strategy veteran Jonathan Downey is joining the National Grocers Association (NGA) as senior vice president of industry relations, reporting to the group's president and CEO. He comes from Consumer Brands Association (formerly Grocery Manufacturers Association) where he focused on membership value and growing revenue.
Downey comes on board ahead of the NGA launching a new forum and plans to develop more associate member programs.
The association has also promoted its current vice president of government relations and counsel to senior vice president of the same division, while also partnering with United Fresh Produce Association to connect produce distributors to retailers.
Boeing Human Resources Veteran Joins McDonald's
McDonald's is looking to new leadership in hopes to grow its diversity and inclusion initiatives within its company. Coming from Boeing, Heidi Capozzi is taking her place as executive vice president and global chief people officer at McDonald's where she will lead human resources.
Beginning April 13, Capozzi will be responsible for corporate employee relationships, diversity, total rewards and talent management in the Chicago headquarters. At Boeing, she has been recognized as transforming its human resources model, mobility and talent development worldwide since 2016.
McDonald's has onboarded a wide range of new employees, especially since it acquired Dynamic Yield last March for further technology investment.
NOAA Moves Aquaculture Exec to Director
NOAA is focusing on aquaculture with new director of the office Danielle Blacklock to oversee its sustainable seafood portfolio and provide the strategic vision for developing a marina aquaculture industry in the United States.
Blacklock has been within the organization for the past 10 years, most recently as senior policy advisor for Aquaculture.
Recently, NOAA released a report showing a growth in fishing and seafood strength.
Former Wahlburgers CEO Rick Vanzura has moved over to Freight Farms, taking over as CEO while the company looks for growth within its personnel.
Vanzura has previously worked with Panera, General Motors, Borders Group and GameStop and was the first CEO of the famous burger joint.
Following the new CEO hire, Freight Farms has also introduced Jake Felser as head of engineering. He was most recently vice president of engineering at easta (rebranded to Brightloom).
The personnel move follows Freight Farms' raising $15 million in a series B funding round.
Del Monte Foods Welcomes New SVP
David Stis is now taking over as senior vice president and chief customer officer of Del Monte Foods, Inc. as part of the company's goal to drive sales and business development. He is responsible for company sales throughout the entirety of its division including retail grocery and foodservice, reporting to CEO and president Greg Longstreet. He will focus on strengthening core product sales while expanding new products.
Stis has almost three decades of experience in leadership roles at major food and CPG brands such as PesiCo/Frito Lay, Glanbia Performance Nutrition and most recently Dean Foods.
As the company focuses on a more modern business model, Del Monte recently developed new product tags that highlight its sustainability efforts.
The food brand also closed four of its facilities in Minnesota, Illinois, Wisconsin and Texas last summer.
Albertsons Promotes New Supply Chain and Manufacturing Exec
Current Albertsons Companies senior vice president of manufacturing has been promoted to executive vice president of supply chain and manufacturing, adding the responsibility of leading the global procurement, manufacturing and distribution groups.
Evan Rainwater moves up to his executive role, after joining the company when it merged with Safeway, where he was responsible for distribution and manufacturing. He is known for leading the Goods Not for Resale project from Albertsons.
Prior to Safeway, he worked for other organizations such as Winn Dixie, Rubbermain and Mobil Oil.
Albertsons also recently revealed that it is working with Takeoff Technologies to drive e-commerce microfulfillment in the grocer space.
Lamb Weston Board Grows by Two
Lamb Weston is strengthening its board with additions Robert Coviello and Robert Niblock as new directors.
The two executives have differing experience, which Lamb Weston hopes will give the company a wider view for its future. Coviello is currently Bunge Limited's senior vice president of sustainability and government affairs and Niblock is the former chairman, president and CEO of Lowe's Companies. Both executives have joined the board this month.
Lamb Weston became its a separate entity in 2015 after splitting with the former ConAgra Foods, now named ConAgra Brands..
Multiexport Celebrates Positive Sales Year With New Hire
After a positive sales growth year of 2019 for Multiexport, the salmon farmer is strengthening its commercial department, more specifically its value-added products division with a new manager.
Josefina Lyon takes over the division with significant experience in logistics and sales management, coming from Oxxean where she was the business development manager. With the ability to speak three languages including Spanish, Dutch and English, Multiexport hopes she will help the company grow to new markets around the world.
Seafood New Zealand Selects New Chief Executive
Current Fisheries Inshore New Zealand chief executive Jeremy Helson is now the chief executive of Seafood New Zealand as previous chief Tim Pankhurst retires after seven years on April 3. Pankhurst will transition into editor of the Seafood New Zealand magazine.
Helson was appointed to the position thanks to his experience in both government and private sectors of the seafood industry. Executive chairman Craig Ellison stated that the hope is Helson will be able to successfully steer Seafood New Zealand during the extensive changes the fisheries sector will likely see.
Wakefern Moves Forward With Product Procurement Strategy
Wakefern Food Corp., owner of retailers such as ShopRite and Price Rite Marketplace, is celebrating two moves in upper management, promoting previous vice president of digital commerce and analytics Steve Henig to chief customer officer and hiring Bryant Harris as chief merchandising officer. Henig has spent more than three decades within the company, overseeing the launch of automated micro fulfillment and leading the Shop Rite from Home service. As chief customer officer, he will be responsible for creating a unified brand voice and oversee branding, e-commerce, marketing and advertising.
Harris has more than two decades of experience and will work closely with Henig to increase sales growth for product procurement strategy.
In July, Wakefern partnered with Takeoff Technologies to bring automated microfulfillment centers to New Jersey.
USDA Appoints World Agricultural Outlook Board Chairman
The USDA has officially appointed Mark Jekanowski as World Agricultural Outlook board chairman, after being acting board chairman. He will release the monthly World Agricultural Supply and Demand Estimates (WASDE) report and will be program chairman for USDA's annual Agricultural Outlook Forum meeting.
Jekanowski has been with the World Agricultural Outlook since last year, but has been with USDA in economic research service as chief of crops and then deputy director for the ERS commodity outlook program.
Seth Meyer leaves the position of board chairman open after stepping down in July after five years.
In February, the USDA revealed a new plan to stimulate innovation to cut the industries environmental footprint by half before 2050.
Stavis Seafood Prepares for Growth With Sales Appointment
Former Interbay Seafoods owner and operator David Lancaster is joining Stavis Seafood as vice president of sales where he will lead all sales departments as well as its retail footprint and national chain accounts. He previously worked at Stavis in the early 2000s and is credited with professionalizing the sales effort, driving a 50% increase in sales. He left to start his own company where he gained experience in operations, purchasing, staffing and all departments to ensure profitability.
Lancaster has more than 30 years of experience in seafood and has worked with other companies in addition to Stavis and his own throughout his tenure.
Red Robin Focuses on Independent Directors
Red Robin Gourmet Burgers, Inc. has appointed its fifth independent director with Anthony Ackil to its board in the past eight months.
The restaurant group along with investment firm Vintage Capital Management, which owns 11% of shares, voted Ackil to the board in support of the two's mission in transformation. He is known for founding and leading private restaurant chain B. Good as CEO until 2018. These recent board appointments have temporarily increased the board size to 11 and follows new CEO Paul Murphy taking over.
Diageo Celebrates New President, Congratulates Current into Retirement
Veteran president Deirdre Mahlan is retiring from alcoholic beverage company Diageo after joining the company in 2001, coming from Seagram. Starting as a member of the finance team, she eventually rose to financial officer in 2010 and then took over her president position of North America in 2015.
Starting July 1, Debra Crew will take Mahlan's position, leaving her current position as non-executive director on the board, which she stepped into last year. Previously, Crew worked as the CEO of Reynolds Americaan, Inc. and also worked at PepsiCo.