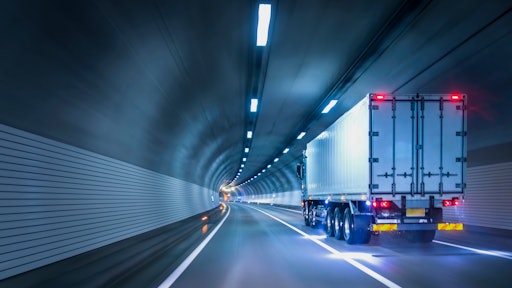 Getty Images
Nuvocargo, the first digital freight forwarder and customs broker for U.S./Mexico trade, launched publicly after signing up and serving dozens of early customers, including some of the largest shippers moving cargo between the United States and Mexico.
Nuvocargo's proprietary software helps shippers coordinate door-to-door transportation between U.S./Mexico, including procuring trucks on both sides of the border, customs clearance, insurance, financing, reporting and more. Nuvocargo's goal is to become every shipper's "one-stop shop" for all things related to U.S./Mexico cross-border trade, and eventually for U.S./Latin America. Nuvocargo is modernizing a multi-trillion dollar market that has traditionally relied primarily on paper, faxes and spreadsheets, and enables shippers to have one main point of contact for the entire international logistics process, rather than a dozen.
"Our customers see us as an extension of their team and their supply chain. They can focus on their core business, and rely on Nuvocargo to take care of supply chain logistics," says Deepak Chhugani, founder and CEO of Nuvocargo.
Nuvocargo has been able to dramatically reduce the administrative overhead that shippers incur in managing all these parties related to their cross-border freight - namely carriers, customs brokers and freight brokers.
Nuvocargo's swift launch was enabled in large part by the strategic acquisition of Oncarriage, a traditional freight forwarder and customs broker that already held U.S. government licenses that Nuvocargo required, including one that normally takes up to three years to obtain. 
"This is a very complex process that requires expertise and a network across import/export, compliance and transportation," says Chhugani. "However, the industry is going through a digital transformation. We at Nuvocargo firmly believe that most workflows, tools and processes in freight forwarding can be dramatically improved, resulting in fewer errors, less human effort and better service for shippers. That's what we do."