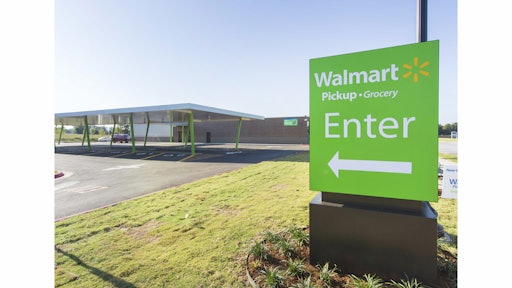 Walmart recently unveiled a pickup grocery service to registered customers in Northwest Arkansas, according to The City Wire. Consumers who want to use the service must first register online with an email address. Walmart said it will begin extending invitations to try the same-day service via email.
Registered shoppers can order from the online site which contains roughly 10,000 grocery and consumable items including fresh meat, dairy, produce and common household products. The consumer then schedules a pickup time ranging from two hours to three weeks after the order is placed.
The shopper then drives to one of the kiosk stations at the pickup grocery site at the scheduled time and notifies the attendant who will bring their order to the car. Orders are paid for online.
To read more click HERE.