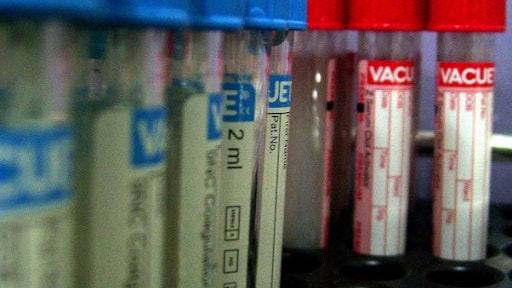 Truck drivers are battling with the Obama Administration over a long-delayed proposal related to drug and alcohol testing, according to The Hill.
The U.S. Department of Transportation is moving to establish a national database — also known as a clearinghouse — that would list truck drivers who have failed drug and alcohol tests. It would also list drivers who have refused to take them.
The administration and supporters of the proposal say the database would make it easier for employers to conduct background checks before they hire new drivers.
"Drivers who have previously violated drug and alcohol testing, and especially those who are repeat violators, pose a significant risk to the driving public," the Truck Safety Coalition said in comments filed with the Transportation Department.
The department's Federal Motor Carrier Safety Administration sent the rule to the White House last month for final approval after a two-year delay.
Safety advocates, including Mothers Against Drunk Driving, argue the database will help keep dangerous drivers off the road by closing a loophole that allows truck drivers who have been fired for substance abuse to continue operating commercial motor vehicles.
Trucking companies also support the rule, which could save them money by cutting back on crashes. Having a central database could also shield them from liability when accidents occur.
"Motor carriers support it, because they want to hire safe, qualified drivers, and they need full and complete histories of prospective drivers to do that," said Rob Abbott, vice president of safety policy at the American Trucking Associations.
But truck drivers fear former employers could use the database to unfairly punish drivers.
The Owner-Operator Independent Drivers Association (OOIDA), which represents some 150,000 truck drivers, is concerned that trucking companies will use the threat of falsely
reported alcohol and drug tests to "punish or retaliate against drivers."
"The report of a bad drug test can be the end of a driver's employability," the OOIDA told the Treasury Department.
The Transportation Department already requires truck drivers to report failed tests to their current and future employers, but safety advocates doubt that the "self-reporting" requirements are effective.
Without a national database to track the results, drivers who have been fired can find jobs with new employers. That could have "deadly consequences," according to the Advocates for Highway and Auto Safety.
"Unless a history of drug and alcohol violations are voluntarily supplied, the employers lack adequate information to avoid hiring these dangerous drivers," according to the Truck Safety Coalition.
In addition, not every company that employs a driver is notified when a driver fails a drug or alcohol test. Working for multiple trucking companies is common in the industry.
"In the interest of safety, the clearinghouse should immediately notify all of a driver's employers when the driver is to be removed from a safety sensitive position," the American Trucking Associations wrote.
To read more, click here.