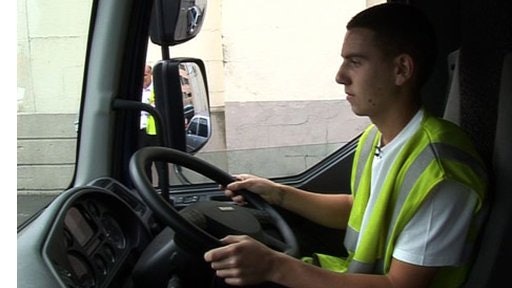 The Federal Motor Carrier Safety Administration (FMCSA) has proposed a pilot program to allow a limited number of individuals between the ages of 18 and 21 to operate commercial motor vehicles (CMVs) in interstate commerce if they have received specified heavy-vehicle driver training while in military service and are sponsored by a participating motor carrier. During the three-year pilot program, the safety records of these younger drivers would be compared to the records of a control group of comparable size, comprised of drivers who are 21 years of age or older and who have comparable training and experience in driving vehicles requiring a commercial driver's license (CDL).
The control group would consist of volunteer drivers who meet specified criteria and are employed by a participating carrier. The comparison of the two groups' performance would help to determine whether age is a critical safety factor. FMCSA also proposes criteria for a working group to consult with the agency in conducting, monitoring, and evaluating the pilot program. Further, the agency outlines procedural steps and a data collection plan, and requests comments on these elements.
FMSCA is seeking comments on the proposal. Comments must be received on or before September 21, 2016. For information, visit https://www.federalregister.gov/articles/2016/08/22/2016-19948/commercial-drivers-licenses-proposed-pilot-program-to-allow-persons-between-the-ages-of-18-and-21
Editor's Insight: The American Trucking Associations has supported legislation to include a graduated CDL program that would allow 18-year-olds to drive commercial vehicles across state lines. Some driving safety organizations oppose this. Hence, there has not been a lot of activity on this front.
The transportation industry needs to do more to support laws that will make it possible for properly-trained younger drivers to drive commercial vehicles across state lines. This would help address the chronic driver shortage and improve young peoples' employment opportunities.
Sen. Deb Fischer, R-Neb., has introduced legislation that would create a pilot program to test the feasibility of truck drivers under the age of 21, but who have a CDL, to drive interstate routes. Under the test program, contiguous states could enter into interstate compacts for drivers to operate across state lines. 8-23-16 By Elliot Maras