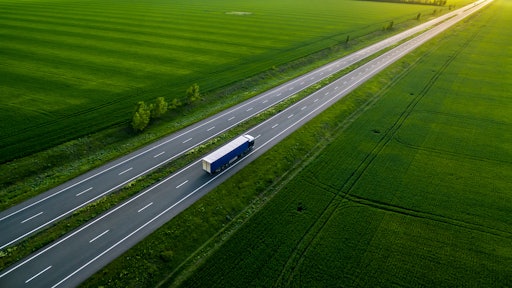 drotik AdobeStock_391137056
For the past 3 years, the trucking industry has faced numerous challenges stemming from the onset of COVID-19. The overnight shift in home delivery and the impending driver shortage continue to pose a constant pivoting act for the transportation sector.
What's more, the heat is felt to keep workers happy, carbon footprints down and product moving, from fleet to rail to ports. That's why companies continue to adopt emerging technologies such as artificial intelligence (AI), automation, wearables and more to help predict – and prevent – supply chain disruptions.
However lately, the disruptions have become more… disruptive and less predictive.
Present day, it's not just a lack of visibility that's creating bottlenecks along the way; today's challenges run deep, are more personal and stem from a variety of causes such as the passage of certain laws, the lack of agreements to better protect contract workers and more.
Sometimes even the most cutting-edge technology can't predict what's going to happen next.
Here's a breakdown on the State of the Transportation Sector, and the impact of worker strikes, bill passages, Mother Nature occurrences and more.
How trucking keeps on truckin'
The trucking industry moves more than 72% of the nation's freight tonnage, and over the next decade, will be tasked with moving 2.4 billion more tons of freight than they do today, according to an American Trucking Associations (ATA) press release.
What's more is, the global trucking market is anticipated to surpass $4 trillion by 2031, according to Allied Market Research.
This means, now is the time to address the challenges impacting how trucks keep on truckin'.
For starters, Owner-Operator Independent Drivers Association (OOIDA) reports the average age of a truck driver is 55 years old, "and over the next 10 years, as many of these drivers retire, it will answer the age-old question of whether we have a driver shortage or not in the United States. The reality is this will be a steady turnover, but as parallel industries grow, such as home building and construction, it puts a ton of tension on the drivers in trucking," says Koepke.
In May, Florida truckers announced a possible boycott, where, as of press time, one in five truckers are boycotting or planning to boycott driving in Florida due to the recently passed Immigration Law, Senate Bill 1718.
To put this into perspective, the Florida transportation industry generates more than 99,000 jobs held by heavy and tractor-trailer truck drivers, according to U.S. Bureau of Labor Statistics.
The boycott, which organizers say may include thousands of drivers, calls for a suspension of deliveries to and from Florida, one of the states with the highest share of intrastate shipments by value, according to the U.S. Department of Transportation.
"With one in five truckers currently boycotting or planning to boycott diving into Florida due to the passage of Senate Bill 1718, Florida residents have been experiencing disruptions in the supply chain. In fact, since the bill was signed into law, nearly one in three Floridians have been unable to find at least one specific food or beverage product at a store and over one in four Floridians have seen empty grocery shelves," says Eric Weisbrot, digital marketing manager at JW Surety Bonds.
Then, on June 12, a large tanker truck transporting 8,500 gallons of 87 octane gasoline caught fire and forced a bridge collapse near the Cottman Avenue exit in the Tacony section of Philadelphia. This truck fire caused major infrastructure damage, detouring drivers 43 miles out.
"We have become accustomed to disruptions in the supply chain these past few years. The I-95 collapse specifically highlights the vulnerability of critical infrastructure and the need for robust contingency plans," says Bart De Muynck, chief industry officer at project44. "Investments in preventive measures, such as regular inspections, fire suppression systems and early warning systems can help mitigate the impact of such disasters. Companies should be reviewing their transportation plans regularly. They should be armed with real-time, accurate data to quickly identify alternative routes or modes of transportation that can be utilized to bypass the affected area."
As of press time, on-time performance for last-mile shipments coming into Philadelphia are already starting to decrease, jumping from 83.6% down to 67.1% in just a few days, according to recent project44 data.
Other things to consider are inflation and the continuous increase in cost of goods, fuel, etc. In fact, total marginal costs climbed to a new high in 2022 for the second year in a row, increasing by 21.3% over 2021 to $2.251 per mile, according to new research from the American Transportation Research Institute (ATRI).
And, though fuel was the largest driver of this spike (53.7% higher than in 2021), many other line items also rose by double digits, such as a jump in equipment costs, worker wages, total costs in trucking and more.
The transportation sector is also sitting at an inverted market for the past 14 months; a cycle that typically should only happen for short periods of time.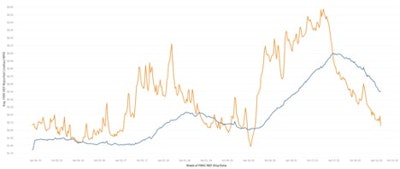 "Contract rates move slower than spot rates. We are in what's known as an inverted market where spot rates are below contract. That is not normal. That usually only happens for short periods of time. We are already 14 months into this inverted market, and as you can see, the gap between contract and spot is only getting bigger right now," Dr. Chris Caplice, chief scientist at DAT Freight & Analytics, explained in a recent webinar with Food Logistics. "It's going to take a while for that to close. This is why we say we're in a freight recession."
However, other data reveals a different story, one that reflects a more favorable outcome for the trucking sector.
Case in point: Earlier this year, FTR's Shippers Conditions Index (SCI) in March dipped to a reading of 4.5 from the previous 5.1, reflecting slightly less favorable overall conditions. For only the third time since May 2020, all four SCI freight factors – freight demand, capacity utilization, rates, and fuel costs -- were positive contributors to the index.
"Despite the small decline, the overall story of positive shipper conditions and a stable outlook remains in place this month and are expected to hold firm for the balance of 2023. All four components of the index were positive for the first time since 2020 this month, signaling the lack of pressure in the system at the present time," says Todd Tranausky, VP of rail and intermodal at FTR.
The real takeaway, Caplice adds, is that "we won't stay inverted forever because as the price of spot goes down, it's going to hit the level that makes it unprofitable for a majority of carriers. If you've been in this business long enough, cycles happen. They will continue to happen."
Ports on strike
While the trucking industry experiences a freight recession of sorts, the same can be said for ports.
Notably, the ports of Tacoma, Oakland and Seattle have experienced the most significant week-over-week impact, with dwell times increasing by 87%, 43% and 24%, respectively, according to FourKites.
"The work stoppage at the ports will impact manufacturer's production schedules, distribution and ultimately fulfilling orders to end consumers," says Tom Gregorchik, VP of industry strategy at FourKites. "As the busy season approaches in the summer, manufacturers need to be more diligent in tracking shipments to ensure a synchronized supply chain and even have contingency plans to hedge bets on different routes and transportation methods to mitigate risk."
Earlier over the summer, the International Longshore and Warehouse Union reached a tentative agreement on a new 6-year contract covering 22,000 dockworkers at all 29 West Coast ports.
Meanwhile, more employees are required at land ports and for road transfers over seaports and intermodal transfers, as outlined in a report by KPMG in association with Association for Supply Chain Management (ASCM).
In fact, inbound ocean freight from Asia dropped 27% in the quarter, while inbound air freight from Asia dropped 50%. And, the Laredo, Texas, land port surpassed the ports of Los Angeles and Long Beach, in October 2022, with $27 billion in trade volume.
Yet, what's coming down the pipeline is another disruption of sorts. As of press time, ILWU Canada is "attempting to aggressively expand their scope and redefine regular maintenance work far beyond what is set out in the industry-wide agreement, which has been legally well established for decades," according to a press release from the BC Maritime Employers Association (BCMEA), further stating that "ILWU Canada's proposals for compensation are unreasonable and well outside the established norm of union settlements in Canada."
As a result, a union representing port workers in Western Canada officially went on strike, stranding an estimated $12 billion in trade off the ports of Vancouver and Prince Rupert.
Mother Nature to strike again
El Niño, the weather phenomenon characterized by above-normal warming of sea surface temperatures, is poised to unleash a wave of disruptions to the global food supply chain. According to the National Oceanic and Atmospheric Administration, El Niño conditions were present in May and are expected to gradually strengthen into the winter of 2023 and into 2024.
In fact, by winter, there is an 84% change of greater than a moderate strength El Niño and a 56% change of a strong El Niño developing, according to the National Weather Service.
"Notably, the effects of this weather pattern are not immediate, with production impacts often becoming apparent 9-12 months later. This implies that the effects of the 2023 El Niño could have a prolonged impact," Nidhi Jain, associate specialist at The Smart Cube penned in an expert column.
At a time when most of the nation is experiencing a drought compounded by effects from the Canadian wildfires, crops are already in a dismal state. Pack on the possible impacts of El Niño, and consumers can expect fluctuations from everything from wheat and canola oil to fresh produce and cocoa.
Regulations rule the road
Many times, it's the rules and regulations of the road that are changing the game for fleet managers.
The California Air Resources Board (CARB) announced a Clean Truck Partnership with the nation's leading truck manufacturers and the Truck and Engine Manufacturers Association to advance the development of zero-emission vehicles (ZEVs) for the commercial trucking industry, which includes flexibility for manufacturers to meet emissions requirements while still reaching the state's climate and emission reduction goals.
"The unprecedented collaboration between California regulators and truck manufacturers marks a new era in our zero-emission future, where we work together to address the needs of both the trucking industry and the Californians who deserve to breathe clean air," says CARB chair Liane Randolph. "This agreement makes it clear that we have shared goals to tackle pollution and climate change and to ensure the success of the truck owners and operators who provide critical services to California's economy."
CARB also voted unanimously to finalize its Advanced Clean Fleets rule, which requires all new medium- and heavy-duty vehicles sold or registered in the state of California to be zero-emission come 2036.
Fleets will continue to modernize and costs will naturally rise as more state-of-the-art, hi-tech trucks are introduced to the market, adds Koepke.
"Electrification of trucks will inch closer to their diesel counterparts, even though they still command a higher upfront investment. Lobbyists, activist groups and industry associations will continue to push back, pointing out that clean emission vehicles still require manufacturing and these manufacturing processes aren't as clean as the vehicles intend to be. It's also important to remember that California has often been a bellwether for environmental regulations, and it's unknown whether other states will follow," he says.
And, California is not alone.
"Thirteen other states and the District of Columbia have a history of adopting California's zero-emission regulations. These states will surely be monitoring the ACF in California and evaluating whether it makes sense for them," says Nate Springer, VP market development at Gladstein Neandross & Associates, and project director of the State of Sustainable Fleets report. "Zero-emission battery electric and hydrogen fuel cell technologies are new to the medium- and heavy-duty fleet industry, so fleets will need as much time as possible to learn the technology and where it does and does not yet fit into their operations, so that they can begin to pilot and adopt."
Yet, while the ruling is expected to drive more investment and innovation in zero-emission drive train options, it may also present new challenges.
"These regulations are designed to reduce greenhouse gas emissions and improve fuel efficiency and require manufacturers to improve the aerodynamic design of their vehicles. This includes using features such as tractor-trailer gap reducers, aerodynamic bumpers, and side skirts, which can reduce drag and improve fuel efficiency," says Dan Burrows, CEO and founder, TruckLabs. "However, these regulations also require manufacturers to make significant investments in research and development, which can lead to higher costs for customers. Overall, the Phase 2 regulations will likely drive innovation in the industry, leading to more efficient and sustainable cold food chain logistics. Aerodynamics, tire management, idle controls, etc. become much more critical in zero-emission vehicles as range and weight become bigger factors than in traditional diesel engines."
Meanwhile, the Federal Motor Carrier Safety Administration (FMCSA) changed its Hours of Service (HOS) regulations to allow expansions to the workday.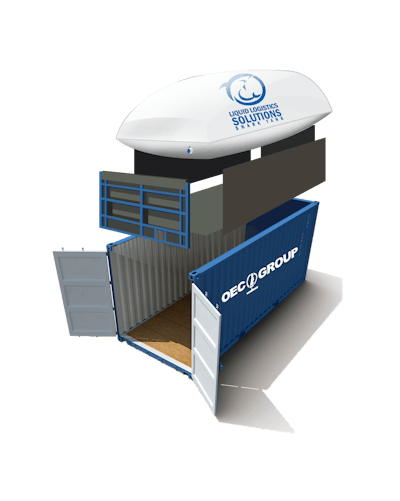 "That allowance from the FMCSA is based on operational needs that have been clearly demonstrated at pandemic peaks and even now in a much slower market. Extended hours, especially at certain gateways like LA-Long Beach, will fill a clear market need, and flexible hours of service regulations will allow for more cargo to moved overall," says Lynn Stacy, managing director OEC Group – Liquid Logistics Solutions. "Shippers may have to pay after-hours fees depending on their relationships with a specific port or their provider, but it seems like this change will be overwhelming positive from a freight processing standpoint."
However, some in the industry express concern that drivers may become overworked, leading to fatigue and higher turnover, Koepke says.
"Historically, 2 hours has been a norm for driver waiting time before detention starts, and leading companies are trying to shrink that to less than one hour or even less than 30 minutes. Automated check-in, pallet put away and retrieval automation, process layouts, and electronic documents are several areas that companies are focused on to keep drivers on the road instead of waiting and idling at their facility," he adds.
Electrification eyes the future
Electrification continues to become more prevalent. In fact, the Infrastructure Investment and Jobs Act (IIJA) allocated $7.5 billion to establish long-distance EV traveling and install charging stations near residences or workplaces.
"Certain heavy-duty applications, such as high utilization material handling equipment, and dedicated regional distribution operations, are likely to be the earliest heavy-duty segments to transition entirely to battery-electric technologies," says Springer. "Eventually, we expect to see hydrogen fuel cell vehicles as the zero-emission technology of choice for over-the-road lanes if vehicle and fuel costs become significantly more competitive."
Yet, there is still a lot of work that needs to be done in infrastructure and technology advancement, says Jai Ranganathan, chief product officer, Motive, "but passage of the IIJA and general industry appetite signal this trend will likely only continue to grow."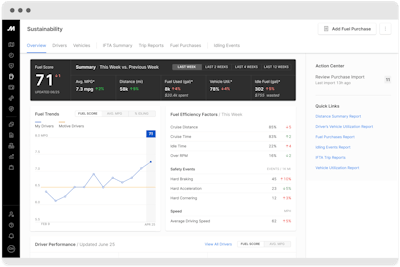 And, in the long term, the industry will need to adapt to align to new regulations for sustainability.
"Although many companies are looking into electric vehicles, electrification is currently not the answer to the sustainability requirement in the short term as production of class 8 EVs and the need for charging infrastructure would not be able to keep up with demand. Cost is also a consideration as many drayage carriers buy third-generation assets with an average cost of $50K. Those carriers would not be able to afford an electric vehicle," says De Muynck.
Technology takes charge
Mobility-as-a-Service (MaaS) is also on the rise, making the traceability and transparency of temperature data that much more important.
"MaaS also supplies a lot of data, and by leveraging the data of what is being hauled and to where, route and load optimization can occur. This in turn would reduce cost by reducing empty miles and reduce overall fuel consumption and carbon emissions," says Ranganathan.
MaaS, trucking as a service (TaaS), or charging as a service (TaaS) providers of zero-emission equipment will begin to shoulder some of the risk, cost, and complexity of transitioning to ZEVs for fleet operators though.
"Just as in any new service that comes to market, some food and beverage fleets will want to take operations on entirely in-house and others will outsource significant portions of these activities to providers that can prove reliability and performance," says Springer.
"For startups in the food manufacturing industry, MaaS does offer an opportunity to scale operations without significant capital investment in fleet and infrastructure by leveraging shared mobility services when needed, but oftentimes, once food products gain traction in the market, they are acquired by the industry giants and absorbed into their distribution network," adds Koepke.
Future of transportation
Supply chains need to get back in sync in 2023 coming out of the disruptions faced as a result of the pandemic, according to De Muynck.
"We will soon see a shift among logistics executives from strictly transactional perspectives to a more strategic and holistic sense of their function's role," he adds.
And, while the market appears to be resettling (even the White House recently expressed claims of supply chain normalization), the transportation industry shouldn't get comfortable.
"Now is not the time to sit back and be idle. Demand has not yet caught up with added capacity, but as carriers continue to make capacity adjustments accordingly, rates will eventually change course. Procuring space may also be much more complicated than it is right now. Shippers, retailers, and even suppliers need to be aware that this market will shift. When it does, it'll be extremely difficult for anyone that isn't already prepared," says Stacy.
Recent current events have posed different kinds of disruptions to the supply chain space, ones that even technology can't solve. Yet, thanks to innovation, optimization and next-level preparedness, trucking and transportation sectors are bracing for impact and in the driver's seat for what's ahead.