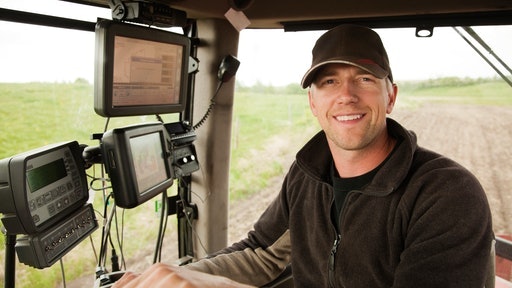 Getty Images
For the past 3 years, the trucking industry has faced numerous challenges stemming from the onset of COVID-19. However lately, the disruptions have become more… disruptive and less predictive.
Present day, it's not just a lack of visibility that's creating bottlenecks along the way; today's challenges run deep, are more personal and stem from a variety of causes such as the passage of certain laws, the lack of agreements to better protect contract workers and more.
And, sometimes even the most cutting-edge technology can't predict what's going to happen next.
Marina Mayer, Editor-in-Chief of Food Logistics and Supply & Demand Chain Executive, talks exclusively with Glenn Koepke, general manager, network collaboration, FourKites, details why the evolution of the truck driver demographic will be a top trend over the next 10 years.
CLICK HERE to read the article in full.
Food Logistics: The California Air Resources Board voted unanimously to finalize its Advanced Clean Fleets rule, which requires all new medium- and heavy-duty vehicles sold or registered in the state of California to be zero-emission come 2036. What does this mean for the future of trucking and transportation?
Glenn Koepke: According to the U.S. Department of Transportation, the lifespan of medium-duty trucks is typically around 10.3 years, whereas heavy-duty trucks can average between 15-20 years. Given these stats, one could anticipate that under usual circumstances, a sweeping transformation in the composition of the truck fleets on California's roads wouldn't be evident until the 2040s or 2050s, as companies would move non-compliant trucks out of state and register in neighboring states or where other hubs are located for their company.
With the advancement and requirements of zero-emission vehicles, there are three areas that will rise to the top within trucking:
Fleets will continue to modernize and costs will naturally rise as more state-of-the-art, hi-tech trucks are introduced to the market. Fleet profitability will always be a focus and the pricing negotiations between carriers and shippers/3PLs will become more data-driven due to state and federal mandates.
Electrification of trucks will inch closer to their diesel counterparts – even though they still command a higher upfront investment, electric trucks tend to have a more economical operational life, thanks to savings on fuel and maintenance. With this in mind, fleet owners are now caught in a delicate balance; they need to judiciously allocate their capital to not only comply with the Advanced Clean Fleets rule but also to safeguard their operational viability.
Lobbyists, activist groups, and industry associations will continue to push back, pointing out that clean emission vehicles still require manufacturing and these manufacturing processes aren't as clean as the vehicles intend to be.
It's also important to remember that California has often been a bellwether for environmental regulations, and it's unknown whether other states will follow. If they do, it will create a more extensive market for electric trucks that would drive down costs via economies of scale and expedite the roll-out of charging infrastructure. But if the regulations across states aren't harmonized, the ensuing patchwork could be a logistical nightmare for interstate trucking companies.
Food Logistics: The FMCSA changed its Hours of Service regulations to allow some expansions to the workday. Thoughts on how this helps/hurts the transportation industry?
Koepke: By allowing certain extensions to the workday, the transportation industry gains additional flexibility, especially with shipments that are on the cusp of a full transit day. For instance, the changes might enable drivers to adjust their schedules to avoid peak traffic times or adverse weather conditions, and now, still be able to deliver within one day versus having to stay overnight and deliver the following morning. This added flexibility can lead to more efficient use of the driver's available hours, potentially increasing productivity and decreasing delivery times. The expanded hours could also translate into carriers being able to fulfill delivery commitments with fewer drivers or vehicles.
However, some are concerned that drivers may become overworked, leading to fatigue and higher turnover. One of the areas we see leading companies focused on is the driver experience from the time they reach the warehouse gate until they leave the facility. Historically, 2 hours has been a norm for driver waiting time before detention starts, and leading companies are trying to shrink that to less than one hour or even less than 30 minutes. Automated check-in, pallet put away and retrieval automation, process layouts, and electronic documents are several areas that companies are focused on to keep drivers on the road instead of waiting and idling at their facility.
Food Logistics: Electrification in trucking continues to become more prevalent. In fact, the Infrastructure Investment and Jobs Act (IIJA) allocated $7.5 billion to establish long-distance EV traveling and install charging stations near residences or workplaces. What is your take on the future of EVs, and how likely is the supply chain industry in adopting this alternative fuel source?
Koepke: EV trucks will be commonplace in trucking in 30-40 years but it will only happen after the passenger vehicle market more widely adopts EVs. Emissions are a huge benefit as well as lower total cost of ownership, but one of the biggest benefits of EV trucks is reducing the number of accident-related deaths in trucking. Advanced safety technology doesn't necessarily require a truck to be electric. However, as manufacturers continue to invest in new products, safety and efficiency are paramount and these will converge heavily in the EV market.
Food Logistics: Mobility-as-a-Service (MaaS) is also on the rise. Describe what this means for the cold food chain?
Koepke: MaaS platforms can provide cold chain operators with access to a variety of transportation options, but they will face adoption challenges from companies that have very intensive footprints, a strong focus on chain of custody and, oftentimes, fixed networks. Flexibility can be invaluable when dealing with unexpected situations such as a sudden increase in demand or transportation delays, so there are niche opportunities for the food cold chain to adopt MaaS as a solution, but I don't anticipate there being mass adoption in the next 10 years. We continue to see the leading cold-chain storage companies investing in their own transportation networks, including private fleets, and focusing on cold-chain consolidation as the retailer networks are often very static, with new locations opening periodically.
For startups in the food manufacturing industry, MaaS does offer an opportunity to scale operations without significant capital investment in fleet and infrastructure by leveraging shared mobility services when needed, but oftentimes, once food products gain traction in the market, they are acquired by the industry giants and absorbed into their distribution network.
Food Logistics: Describe some other trends and challenges in trucking and transportation set to impact the future of cold food chain logistics, the recent I-95 bridge collapse in Philadelphia, the truckers boycott due to passage of Senate Bill 1718, the West Coast port contract negotiations, etc.
Koepke: One of the top trends we'll see over the next 10 years is the evolution of the truck driver demographic. Today, OOIDA reports the average age of a truck driver is 55 years old and over the next 10 years, as many of these drivers retire, it will answer the age-old question of whether we have a driver shortage or not in the United States. The reality is this will be a steady turnover, but as parallel industries grow, such as home building and construction, it puts a ton of tension on the drivers in trucking.
One of the proposed solutions for the driver shortage has been fully autonomous trucks, or Level 5 automation. In the mid-2010s, this was a major topic but is not as present as it once was – we will see more focus on level 3 automation and continued investment in technology that aids drivers in safety, efficiency, and optimization.
Regarding the West Coast port contract negotiations and the threat of the railroad strike, we will see the Federal government continue to step in on any and all major supply chain disruptions due to the weak economy and the upcoming presidential election in 2024. Unions and organizations will still create noise about the potential threat, but given the state of the overall economy, this will continue to happen for the next two years.
Food Logistics: What are some things not addressed above that may be pertinent to our readers?
Koepke The financial stability of trucking companies will continue to be amplified in the news and we will see a rise of consolidation of trucking companies at the end of 2023 into 2024. With dry van and reefer pricing hitting a floor, companies can only sustain for so long before cash and loans dry up – this is often cyclical and what we'll see play out in food logistics is the companies that have conserved cash, made conscious investments and played the long game will win out.
CLICK HERE to read the article in full.