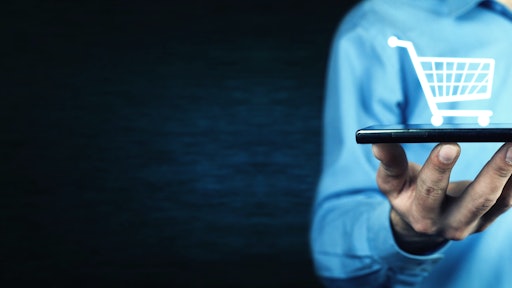 Getty Images
As we move into 2020, the highly competitive foodservice industry is poised for continued evolution. And, as consumer trends drive change, operators must stay relevant to drive growth.
The increasing popularity of private label brands provides more options and quicker go-to-market strategies. That's why it is crucial for every level of foodservice to understand these changing demands in order to attract consumers and stay competitive in this increasingly fast pace landscape.
From an industry-wide perspective, there are four critical opportunities for growth in the foodservice industry in 2020:
Clean labeling will be rewarded
After decades of building interest, self-care and preventative healthcare are now considered essential for consumers across all demographics. These nutrition trends have led to a call for real food and transparency through authenticity in foodservice and food products containing natural, familiar, simple ingredients that are easy to recognize, understand and pronounce, without artificial ingredients or synthetic chemicals.
Private label brands give distributors and suppliers additional options for operators to offer and differentiate new products in clean label brands, which results in an increased bottom line. In fact, 65% of North American consumers said they'd seek out and pay more for products free of undesirable ingredients, according to a study released by Nielsen, Chicago.
Carryout must be robust
The past year revealed a continued increase in the number of consumers ordering out than dining in restaurants or other off-site locations. The statistics are staggering, with 86% of consumers using off-premise services at least monthly and a third using it more than they did a year ago, according to a presentation by Technomic, Chicago.
The carryout business has revolutionized the foodservice industry, and demanded that operators be prepared to serve food that is made quickly, travels easily and delivers the same quality as someone would find dining in. It is crucial that distributors offer a robust carryout program to these operators in way that meets growing customer need.
This trend has also driven a dramatic increase in third-party delivery service options, further facilitating growth in carryout.
Restaurants to carry more ethnic foods
Menu trends show global and ethnic food categories are projected to grow at a CAGR of 11.8% during the forecast period, according to a report from Mordor Intelligence, India, as consumers become more globalized and open to experimenting with new cuisines. This trend is also fueled by a demand for more variety, choice and flavor across all demographic groups.
Workforce labor challenges will continue to persist, and food manufactures need to focus on creating traditional ethnic foods with high-quality and variety. As more and more operators explore the ethnic and global foods categories, foodservice must provide items that are easy to prepare.
Sustainability products are highly valued
Sustainability has been a buzzword in foodservice for years, but many operators and consumers alike are still unable to define what makes a product truly sustainable. As we enter 2020, consumers want to better understand the full lifecycle of a food product, from where and how it was grown, why it is better nutritionally and how is better for the environment. A good sustainability program starts with the production of food and non-food products using techniques that protect the environment, public health, human communities and animal welfare.
With sustainability noted as a top consumer desire—24% of consumers always or usually consider sustainability when purchasing, as outlined in this report from The Hartman Group—sustainability has truly become a competitive focus of not just the farmer, but the supplier, the distributor and the operator in achieving growth.