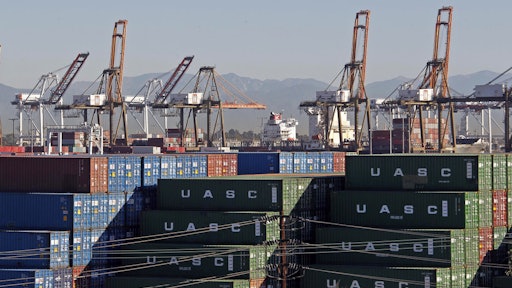 The containerized-ocean-freight industry suffered in 2015 and its continuing financial woes accelerated because nearly all key financial indicators declined from 2014, consultants AlixPartners LLP said in a report. At the heart of the industry's problems, a persistent global supply-and-demand imbalance is to blame. All signs point to a continuation of that theme into 2016 and beyond. The most-recent forecasts expect global container fleet capacity to grow by 4.6 percent in 2016, and another 4.7 percent in 2017, though spot prices for major routes have dropped 21 to 44 percent from a year ago because of plunging demand, now about half the current growth forecast.
Since the Great Recession of 2007 to 2009, carriers have struggled to find feasible solutions to this systemic problem. Most chose to act independently, embracing such initiatives as slow steaming, vessel idling, organizational cost-cutting, and information technology (IT) modernization. Although those initiatives have provided some tangible benefits, the carrier community may finally be coming to grips with the need for significant industry consolidation. Such consolidation will likely happen operationally, through more-powerful alliances, and financially, through mergers and acquisitions.
To read more of the report , click here.
Editors Insight: Container shipping is clearly favoring shippers over carriers, with the trend expected to continue into the foreseeable future. The global container fleet is expected to grow at twice the rate of demand. This is one of several developments favoring companies active in the global food and beverage trade.
An even more positive development is that container carriers are aggressively investing in reefer fleets, as noted by Food Logistics Editor-In-Chief Lara L. Sowinski in the January February "Cool Insights" column. The migration of reefer business from specialized carriers to containerized carriers is driving investment in cold storage capacity in several ports.
If the U.S. and Japan would sign the Trans Pacific Partnership (TPP) that was recently signed by 12 member nations in New Zealand, the outlook for global food trade would even be stronger. 3-1-16 By Elliot Maras