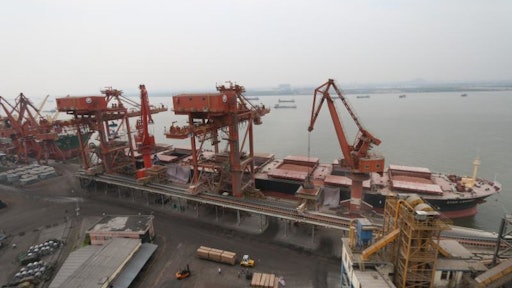 The merging of Hong Kong bulker firm Asia Maritime Pacific (AMP) with Sono Shipping officially took affect Wednesday.
AMP's fleet today is made up of 35 ships–a mix of minibulker/multipurpose and handysizes.
Sono Shipping, founded in 2000 by Kim Thomsen, a veteran of the dry bulk chartering industry with more than 35 years of chartering experience at Lauritzen Bulkers and Armada, boasts a team of chartering and post-fixture operations specialists, based in Austin, Texas, with a focus on the U.S. Gulf, South American and general Atlantic trades.
"The amalgamation of Sono Shipping LLC has offered an ideal solution to both parties in terms of their expansion strategies," the pair said in a news release.
The merger will allow AMP to continue its expansion into the Atlantic market, with offices on both sides of the Atlantic in London and Austin.
Find additional information about the merger at www.splash247.com/asia-maritime-pacific-merges-sono-shipping/?mod=djemlogistics.