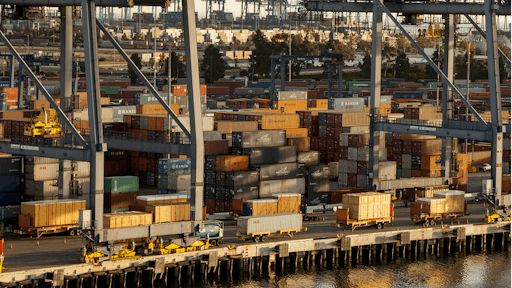 As executive director of the Port of Los Angeles, Gene Seroka runs operations at the nation's largest port, which serves as the gateway for a fifth of all boxes shipped to America. Seroka recently talked about the drama he's confronted this year, his second year on the job, in an interview with The Los Angeles Times.
Seroka spoke about several current events, including the Hanjin bankruptcy, the newly expanded Panama Canal and what he thought about the future of ocean freight shipping.
When asked about continued mergers and consolidations in the shipping sector, Seroka predicted we haven't seen the last of them yet.
"A couple things are going on right now. The cargo owners and logistics companies are looking very closely at the financial viability of their service partners, and not just the liners, but everyone throughout the supply chain. But there's a particular interest in the liners after the Aug. 31 announcement by Hanjin Shipping," answered Seroka. "With new [shipping carrier] alliances coming in, we are going to move from four major alliances to three. It's my belief that folks will continue to talk to find those areas of opportunities."
To read more, click here.