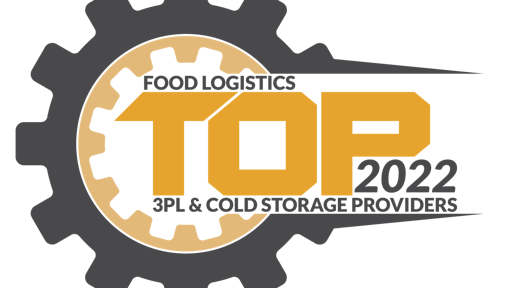 Nominations are open for Food Logistics' Top 3PL & Cold Storage Providers award, which recognizes leading third-party logistics and cold storage providers in the cold food and beverage industry.
The past 18 months have been a tumultuous time for U.S. supply chains. From Canada-border protests and increased shipping volumes to other kinds of supply chain disruptions, the cold food chain continues to face bottlenecks that require fleets to re-tool and pivot accordingly.
But, it's the drivers, the fleet, the warehouses and software/technologies that really keep today's supply chains in line. These 3PLs and cold storage providers have collaborated on all facets of their operations to achieve full visibility, complete forecasting, end-to-end leverage and the ultimate in sustainability.
Now is the time to honor and celebrate those companies making magic happen behind the frontlines.
Deadline for submissions is Sunday, May 22, 2022 at 11:30 p.m. CST.
ALL NOMINATIONS must be submitted electronically. CLICK HERE to access the nomination form.
CLICK HERE to view the criteria of this award.
And, CLICK HERE to preview the questionnaire.
For questions, please contact associate editor Hannah Gooch at hgooch@acbusinessmedia.com or editor-in-chief Marina Mayer at mmayer@acbusinessmedia.com.
Check out previous winners here, including video interviews and more!