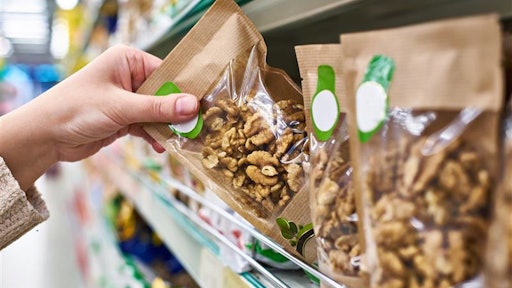 Sergey Ryzhov
The consumer packaged goods (CPG) sector in food changed greatly in recent years due to drastically evolving consumer interests and shifts in retail operation. The biggest change as of late is the Coronavirus (COVID-19) pandemic and its impact on sales. A survey by NCSolutions found that CPG sales grew an average of 19% in 2020 compared to 2019 likely due to pandemic. The Consumer Brands Association (CBA) believes the increase is due to the growth of consumers staying at home, therefore eating and snacking at home.
To keep up with the instant growth, the CBA suggests that CPG companies improve the hours-of-service rule for truck drivers to increase produce movement, and maintain food labeling flexibility so products made for restaurants can be quickly redirected to grocery stores when consumer demand spikes.
In addition to flexibility, CPGs need to focus on safety and tamper-proof in their packaging to cater to new needs during the pandemic.
Technology offers transparency
Before COVID-19 took hold, the CPG sector transformed its packaging to keep up with shifting demands in retail. In terms of packaging, consumers are often drawn to unique experiences that bring consumers closer to the product and its history as well as a clean label. Shoppers want to know what they are buying, where it came from and its effect on the world and their bodies.
For instance, THX Dreams explains that using non-traditional tactics, as well as incorporating a for-good component is imperative in packaging to engage consumers. The company added a QR code to its packaging, and created an app to show customers where the produce comes.
The integration of digital components into CPG packaging is helpful throughout the pandemic and beyond, as consumers are interested in more information about the products they buy.
"Consumers are craving more transparency from CPG brands and they want to be able to access product information directly from the package," says Melanie Nuce, SVP of corporate development, GS1 US. "Currently, there is not a seamless, non-proprietary way for brands and retailers to communicate product data to consumers, and having multiple codes on product packaging causes confusion for consumers and trading partners. Backed by new standards, more robust data carriers and optical scanning technology, we're on the verge of a new era where packaging is a portal to multiple, ever-changing experiences beyond the UPC's original price lookup function.
"For example, GS1 Digital Link is a recently ratified standard resembling a Uniform Resource Locator (URL) or web address for data carriers, including barcodes or QR codes. Industry leaders are using GS1 Digital Link to connect consumers directly to brand-authorized product information on the internet instantly via product packaging.
"In 2019, GS1 US found that the majority of brands and retailers were in favor of this move toward a more robust, single code on product packaging and are planning to migrate away from the traditional UPC system. The study, titled 'Powering the Future of Retail," revealed that 82% of retailers and 92% of brand owners support transitioning from the UPC to a data-rich two-dimensional (2D) barcode (e.g., QR code, digital watermark and/or RFID) in the next five years."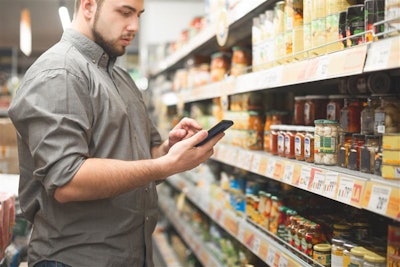 Alongside an interest in transparency and wellness is the growth of sustainability and ecofriendly packaging.
Before the pandemic, an Evergreen Packaging report found that 68% of consumers look for "responsibly packaged" foods and beverages in the CPG space. Consumers look to avoid single-use plastics and want something biodegradable. An increase in innovation allows this to be more accessible, but also drives consumers' expectation in this area. The more innovative and sustainable packaging options that hit the CPG market, the more consumers will come to expect this from their CPG foods.
Competition in this space and the growth of the direct-to-consumer market, which cuts out the middleman and allows for consumers' needs to be met through a direct connection, means that CPG brands need to pay more attention to these new packaging needs. If a CPG company does not provide what they need, they can easily go elsewhere.
Click here to hear more about packaging in the CPG space:
Companies in this article