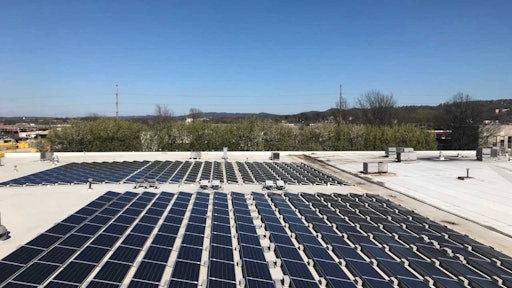 Marx Brothers Inc announced its sustainability initiative that includes the installation of a 132-kilowatt solar photovoltaic energy system on the roof of its facility in Birmingham, Alabama.
In its first year, the system is projected to produce 205,000 kilowatt-hours (kWh) of electricity, equaling enough power to generate over 16 homes. The renewable energy produced will be able to offset 168 tons of CO2.
Over its minimum lifespan of 30 years, the system is projected to produce more than 5.7 million kWh of electricity  and will offset 4,692 tons of CO2.
"This investment in renewable energy demonstrates our company's commitment to both the environment and to our customers nationwide," says Marx Brothers President Edgar Marx, Jr. "We strive to operate with a sense of stewardship that contributes to the many sustainability efforts of our customers and will continue to seek solutions supporting these initiatives." 
The solar array spans 12,400 square feet across its rooftop and consists of 400 330-watt panels.