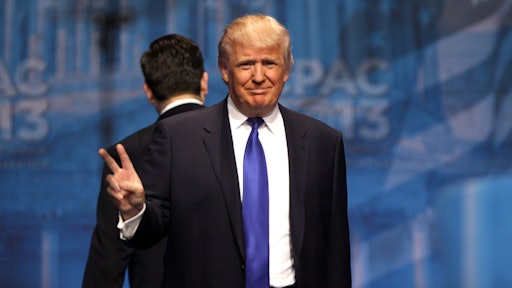 President Donald Trump signed an executive order Tuesday promoting agriculture and rural prosperity in America.
The order comes days after Trump's dispute with Canadian Prime Minister Justin Trudeau over a new Canadian milk policy that U.S. producers say violates NAFTA and comes at a sensitive time for U.S.-Canada trade relations.
The executive order, which establishes a task force assigned to identify legislative, regulatory and policy changes the would help American farmers globally, will abolish President Obama's White House Rural Council, which was supposed to coordinate agricultural policy but rarely met.
In line with the president's previous orders, the Interagency Task Force on Agriculture and Rural Prosperity is to submit a report with their findings within 180 days.