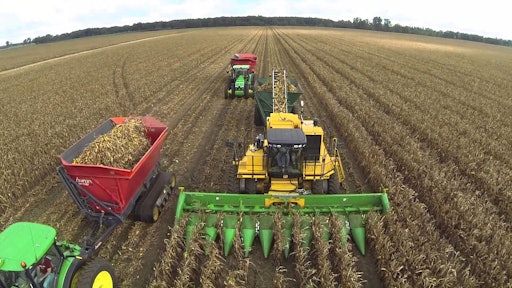 U.S. farm exports will total $139.8 billion this fiscal year, the third-highest tally ever and ending a slump in sales that began in 2014 following the collapse of the commodity boom, the USDA estimated in a quarterly report. In its first forecast for fiscal 2018, the USDA pegged exports at $139 billion.
Ag exports generate roughly one third of cash receipts to U.S. farmers and ranchers. Farm exports are also a bright spot in the U.S. balance of trade, consistently registering a surplus.
The Trump administration is giving priority to elimination of trade deficits in negotiations over NAFTA. Mexico and Canada are the two leading sources of U.S. food and ag imports. Mexico is forecast for a $4.3 billion agricultural trade surplus and Canada a $600 million surplus during fiscal 2018, which begins on October 1. The surpluses are similar to 2017's levels.
To read the full original article, please click here.