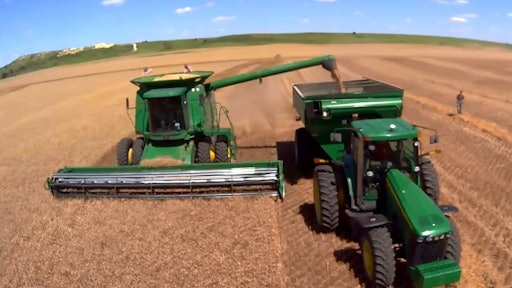 Global food markets are expected to remain balanced as prices for most internationally-traded staple agricultural commodities are low and stable, as there is a record production forecast for this year's wheat and rice harvests as well as rebounding maize output, which will keep the world food import bill low according to Food Ingredients First.
The global wheat and rice harvests are poised to set new records, and the "benign" outlook for staple grains is on track to lower the world food import bill to a six-year low, accord to the FAO's food outlook report for October 2016.
The increased productions are helping to keep inventories ample and prices low. Worldwide cereal production in 2016 should rise 2,569 million tons, up 1.5 percent from the previous year and enough to further boost existing inventories.
FAO raised its forecast for global wheat production to 742.4 million tons, boosted by increases in India, the US and the Russian Federation, which is set to overtake the European Union as the grain's largest exporter. In terms of global rice products, the prediction is for a 1.3 percent increase which produced an all-time high of 497.8 million tons.
The abundant monsoon rains in Asia led to greater productions and there were also sizable increases in Africa. Record crops of coarse grain in Argentina, India and the U.S. is increasing the crop by 1.8 percent, another high in terms of volume.
Another all-time production high could be on the cards for soybeans and other oil crops, thanks to record yields in America. Demand is expected to grow even faster. While the dairy markets are also expected to return to general balance in 2016 following a long period of oversupply.
Total food imports are predicted to fall 11 percent in US dollar terms this year to 1.168 trillion as lower bills for livestock products and cereal-based foodstuffs more than offset higher bills for fish, fruit and vegetables, oils and sugar.
To read more, click here.