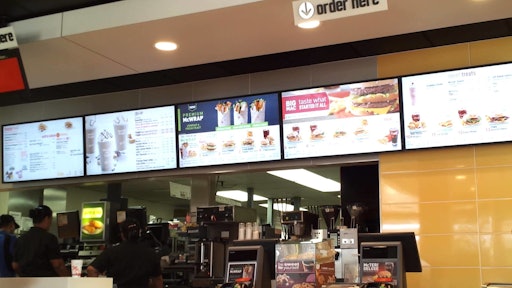 As of Monday, breakfast menu items at McDonald's — including pork sausage patties, omelet-style eggs and scrambled eggs — also no longer contain artificial preservatives. And McDonald's announced that new buns will hit restaurants this month that no longer have high fructose corn syrup, including the buns used for Big Macs and McChicken sandwiches, according to USA Today.
The menu upgrades are the latest attempt by the fast-food chain to remake its image for a customer base that's become more concerned with eating healthful and natural food.
McDonald's spokeswoman Becca Hary said the company got rid of an artificial preservative used in the cooking oil for McNuggets and now makes McNuggets themselves with "ingredients that sound more familiar to people," such as pea starch and rice starch. McDonald's also got rid of chicken skin, safflower oil and citric acid in McNuggets. Sodium phosphates, a common food additive that helps keep meat moist, are gone from the chicken meat, but not the breading.
The changes will affect half of the menu, according to The Wall Street Journal.
To read more, click here.
Editor's Insight: These menu changes will have a major impact on McDonald's sales, providing its supply chain can source and manage all the ingredients required. The supply chain is also tasked with handling shorter shelf life products.
Bottom line: The supply chain has become more important than ever to the commercial foodservice industry.
Technomic, the foodservice consultancy, noted in its most recent trend report that consumer demands for "fresh" and "local fare" challenge a distribution system based on consolidation, centralization, large drop sizes and longer shelf life.
The fast food industry is only one segment of the foodservice sector, but it is the largest foodservice segment and it is experiencing a major transformation as consumers demand better quality food. Fast food chains need to source products more aggressively and track deliveries more frequently.
The Technomic report notes that a subgroup within the fast food segment called "QSR Plus" has recently outpaced the growth of the overall restaurant industry. 8-2-16 By Elliot Maras