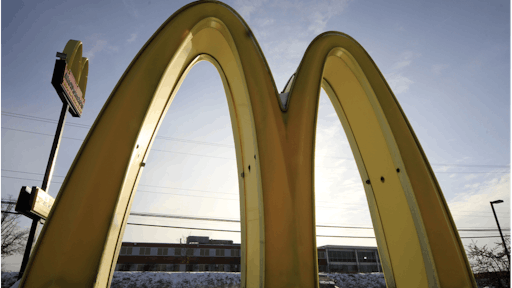 McDonald's breakfast menu will be available all day starting Oct. 6., 2015, according to Fox News
Items like Egg McMuffins, hotcakes, sausage burritos, fruit 'n yogurt parfaits, hash browns and biscuits will be available anytime, although the exact menu will vary in different markets. The company said core items like the Big Mac, McNuggets and fries will still be available at all of its locations.
The company has been testing an all-day breakfast menu in San Diego for months. It has been looking for a boost, as sales at established U.S. stores have fallen for seven straight quarters and the company hasn't replaced its Dollar Menu with anything equally compelling.
McDonald's is also working to improve its food by toasting buns longer and searing burgers to improve taste, and it's looking for a way to shake up its image.
Taco Bell, a unit of Yum Brands, launched a breakfast menu in 2014 and has said the "biscuit taco" and other items have lifted its sales. Earlier this year Taco Bell ran an advertising campaign that depicts McDonald's and its Egg McMuffins as boring. Meanwhile the company has lost some ground to restaurants like Chipotle, which tout better food and ingredients, and to newer burger chains like Five Guys Burgers and Fries.
To read more, click HERE.