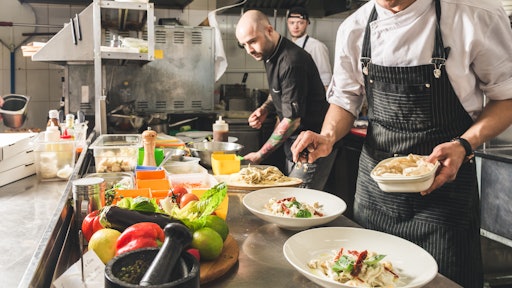 xartproduction/stock.adobe.com
The costs of goods restaurateurs need most have continued to accelerate, and according to a new survey released by the National Restaurant Association, 46% of operators say business conditions are worse now than they were three months ago.
"Running a restaurant is a balancing act requiring adaptation and innovation, two areas where restaurateurs excel," says Michelle Korsmo, president and CEO of the National Restaurant Association. "And while operators are more pessimistic about the economy, they are working hard to continue to provide quality and value for customers. Serving great food, providing exceptional service and creating a memorable experience remains the foundation of every restaurant."
From PR Newswire:
43% of operators think conditions will worsen in the next six months, which was the highest level of pessimism since 2008.
Approximately 95% of a restaurant's sales dollars go to food, labor and operating costs — all of which are increasing each month.
While wholesale food prices have increased 16.3% in the last 12 months, menu prices have only risen 7.6% in the same period and only 16% of operators report adding fees or surcharges to customer checks.
Despite adding 74,000 jobs in July, 65% of operators report not having enough employees to support customer demand and 84% of operators say they will likely hire additional employees during the next six months.