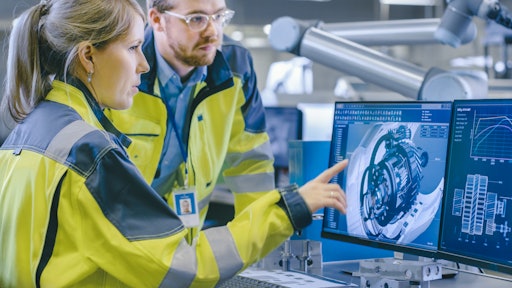 Getty Images
Supply chain industry experts busted out their crystal balls to help detail what the future of supply chain looks like in a world laden with shortages, backlogs and supply chain disruptions.
SCN Summit: Future of Supply Chains, a full week devoted to knowledge, education and networking about all things related to the future of supply chain and logistics, is now on-demand. Simply register at SCNSummit.com for one, two or all sessions discussing everything from warehouse automation and e-commerce fulfillment to procurement, transportation, risk management, manufacturing and more.
"The SCN Summit is a great way to not only connects peers within the supply chain to industry leaders, but also delivers educational insight, trends and know-how in a format that enables you to watch and listen from anywhere at any time," says Marina Mayer, editor-in-chief of Food Logistics and Supply & Demand Chain Executive and the moderator for all SCN Summit sessions. "This year's Future of Supply Chains event delivered statistics, market research, insight into the future and more. It literally provides a roadmap for how companies should operate going forward, and the steps needed now in order to build that resilient supply chain."
Learn, network and more! REGISTER NOW!