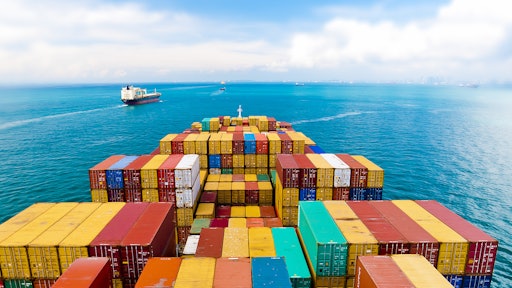 Adobe Stock_86528443
Lately, anywhere you go, the supply chain is all anyone can talk about. "Did you hear the news? There's millions of ships stuck at bay." Or, "I've been looking everywhere for my specific ice cream variety and can't find it." Or, "all of the restaurants by me are closing early and are no longer delivering in my area. Can you believe it?"
Yes, and guess what?! It's only going to get worse before it gets better.
Last year, the supply chain was in the limelight, charging through the Coronavirus disease (COVID-19) pandemic with strength, resilience, agility and flexibility, equipped to tackle any and every supply chain disruption that hit.
But, now, 18 months later, the supply chain is beating to a different tune, one that's engrossed in ingredient shortages, driver shortages and just worker shortages overall. A tune that's forced thousands of restaurants to close, and millions of fleet and trucking companies to reconfigure how they move product through the chain. It's a tune that continues to beat a reminder to all involved in the supply chain that, we're not out of the woods yet.
As of press time, more than 60 ships are stuck at bay. Food processors are scaling back SKUs. And, yet, there are still more job openings than there are jobs filled. Employees are overworked, supply chains are stressed and grocery shelves sit bare.
The supply chain is an absolute mess.
While I commend the hard work the folks behind the supply chain do to keep product moving, I wonder, how much more can these people take? I often brace myself for the news to see which disruption has hit, where and how bad the repercussions will be. Many tools and technologies such as cloud-based solutions, real-time data analytics and more help, yes they do. But, they're not the only solution.
The supply chain industry needs people – real people – to help pick up the pieces and get supply chains straightened out. Ships have to keep moving. Trucks need to keep moving. Product needs to keep moving.
In my column earlier this year, I dubbed 2021 the Year of Mended Supply Chains. Wonder what's in store for 2022. Hopefully a less gloomy outlook and a brighter future for the global food supply chain.