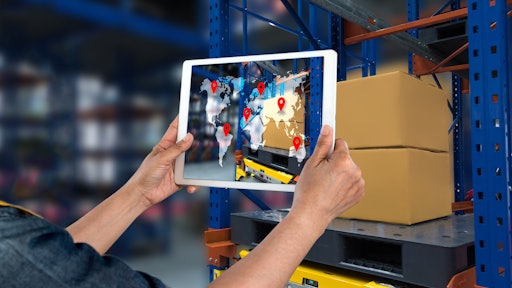 zapp2photo/stock.adobe.com
Zebra Technologies hopes to appeal to the modern delivery driver and fulfillment worker with a series of new workplace tablets, designed to replace consumer tablets being used in the workplace but maintain that ease of user experience. Additionally, the tablets are designed with ruggedness in mind to hold up in manual working environments. Both tablets in the new the ET4x series are Android based and hope to provide a way for employees to work smarter and faster. 
Per Yahoo: 
The ET4x series enables retailers to further improve the in-store customer experience by providing flexibility and support for multiple point-of-sale (POS) applications leveraging purpose-built business-class accessories. The payment-ready tablets feature options including tap-to-pay functionality for mobile POS, a new presentation stand for self-service and fixed POS, and a workstation set-up providing a desktop-like experience.
The ET4x series features a 13-megapixel rear-facing camera to capture photos for proof of condition and visual in-store merchandising audits, while the 5-megapixel front-facing camera supports video calls that can help save time and reduce errors. An integrated 2D scanner enables fast, accurate data capture of barcodes in virtually any condition for retail price checks and inventory lookups or parcel track and trace. And support for Wi-Fi 6, 5G and citizens broadband radio service (CBRS) ensures connectivity in any environment and increased worker productivity.