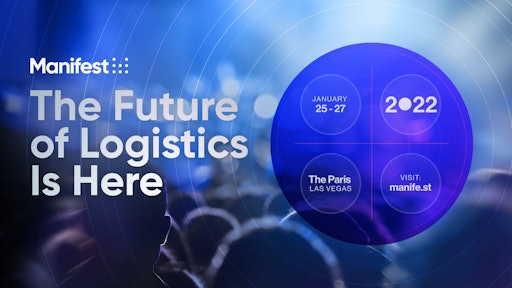 What does Ludacris and logistics have in common? Absolutely nothing. Well, except for his amazing performance that closed out Manifest 2022 at the Paris Hotel in Las Vegas.
While Luda performed favorites from the 90s (way back when music, as my kids call it) and brought us all back to the past, a time prior to pandemics, supply chain disruptions and other bottlenecks, the actual content and technology on display at Manifest was all about the future of logistics.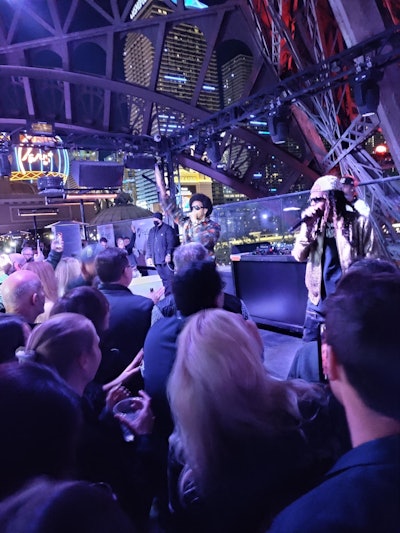 And, the future of logistics is now.
Manifest 2022, which took place Jan. 25-27, brought together close to 1,400 in-person attendees, 100-plus exhibitors and over 200 thought leaders into the most comprehensive ecosystem of innovation and transformation in logistics technology and end-to-end supply chain.
Educational sessions touched on everything from order fulfillment, freight movement, rising shipping costs and track-and-trace technology to diversity and inclusion, environmental, social and governance (ESG), Industry 4.0, digital supply chains, flexible supply chains, sustainable supply chains and more.
The women's networking luncheon, presented in partnership with DHL Supply Chain, project44 and AEye, was one of the best women's luncheons I've ever attended. Meredith Singletary, head of diversity and inclusion at DHL Supply Chain, and Luann Abrams, founder and CEO of CEOX, brought to the surface the main challenges of being a woman in the supply chain, drilling down on everything from inadequate maternity leave policies to mom guilt, and how sometimes women must work harder than any man will need to in order to sit at the same C-suite table in the supply chain. It wasn't just a presentation; it was a discussion, and the men (thank you to the men who showed up to support their female counterparts) and women in attendance had the opportunity to really tell their story, share their journey and discover how to move up the ladder in such a still male-dominated industry. Special thank you to Courtney Muller, president of Manifest, who invited Supply & Demand Chain Executive's 2021 Women in Supply Chain winners.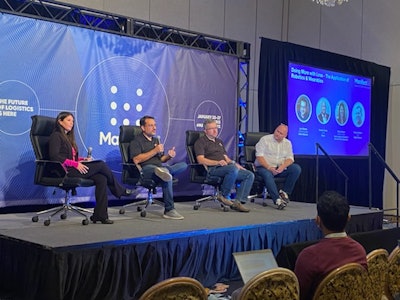 The session I moderated, titled "Doing More with Less – The Application of Robots & Wearables," brought together Carsten Funke, CEO at Picavi; Damion Shelton, CEO at Agility Robotics; and Lior Elazary, founder and CEO of InVia Robotics, to detail the ins and outs of automation and robotics in relation to order fulfillment, training employees, what technologies are appropriate for certain kinds of warehouse disruptions and more. We covered a lot of ground in 30 minutes, but could've talked for hours.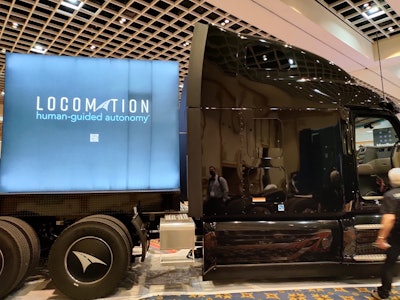 The expo floor also showcased driverless trucks, robotics that poured beer, data analytics technology and the infamous puppy lounge, sponsored by GEODIS.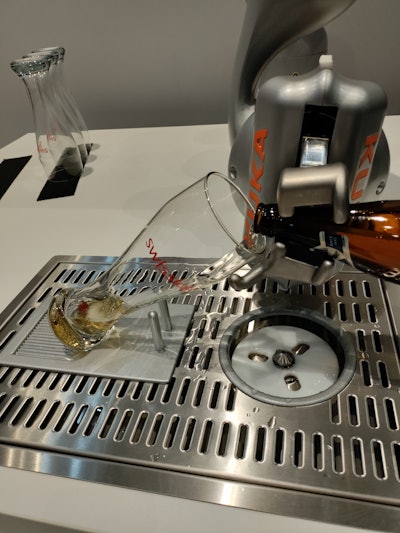 For those I met and connected with, I valued our face-to-face time. It was great catching up with old friends and embarking on new partnerships.
Hope to see you at Manifest 2023, slated for Jan. 31-Feb. 2, 2023 at Caesar's Palace in Las Vegas.