HaulSuite
Last-mile success is becoming an uphill battle as supply chain disruptions rage on into the New Year. Shipping delays, labor shortages and low inventory continue to set the industry back. In the midst of a global pandemic, the cold chain has had to become more innovative in response to these hardships.
One such company, HaulSuite, has taken the current state of the industry as a challenge to improve old processes. HaulSuite turned to algorithms specifically targeting last-mile solutions for less-than-truckload (LTL) delivery. The algorithms look at more than just mileage, taking into account historic dwell times, dock conditions and different equipment types.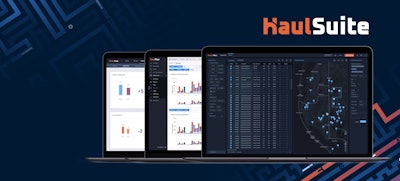 "There's a huge demand spike for last-mile services, but at the same time, there is an unprecedented lack of drivers, dock workers and support staff," Lance Healy, VP of LTL innovations, HaulSuite says. "The faster and better we can take care of the busywork and make their jobs more efficient, then the more business they can manage on time and without damage."
HaulSuite's efficient new processes have kept the company above water despite the setbacks.
"Cold food chain shippers are trying to do more with less," Healy explains. "They struggle with lack of inventory, inventory located in the wrong place and the inventory they do have might be perishable, so they have to be the most efficient to compete to get the products to ship to their customers on time and within budget."
The company reduced the number of drivers needed and miles-per-stop by over 5% and route planning time by up to 50%. This created a positive domino effect all while using less resources to achieve the same number of deliveries.
"With planning time reduced, LTL carriers are gaining 2-3 hours every night to start loading trucks earlier, send out an early wave of drivers and make pick-ups earlier to keep customer promises on the first mile," Healy adds.
The time reduction has been imperative for the company as shipping delays affect the lifespan of perishable food items from supplier to shelf. HaulSuite relies on optimized technology to stay ahead of delays and track shipments.
"HaulSuite can be constantly updated with changing conditions like delays, prioritization for appointments, rerouting and detailed directions through the mobile application, as well as geo-coding the exact dock location for perishable deliveries, which is often in a different area of a building than dry good deliverables," Healy says. "This technology helps carriers make their deliveries on time and prioritizes deliveries based on customer requirements. Best of all, the system constantly learns more every time it is used. Perishables demand the least amount of time on a truck made possible by efficient operations and the best technology."
However, no company is able to avoid the labor shortages.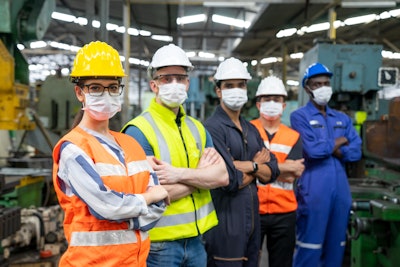 DSW Distribution Centers, Inc.'s president and CEO, Brad Thayer, faced issues with hiring "good quality employees that want to work." Updating employee incentives, enforcing open communication and making respect an expectation in the workplace has proven to be the most successful in the company's employment endeavors.
"We incentivize our employees with great pay, benefits and perks and the payoff is -- they care about our customers' KPIs," Thayer says.
Industries across the board are implementing creative onboarding incentives to attract long-term employees. It is by recognizing employee needs and expectations that the workforce will thrive once more.
DSW Distribution Centers identified another issue impacting a large portion of the last-mile sector -- regulations.
"Regulatory issues are one of the biggest challenges in the USA, but especially in California," Thayer says. "The results of many of these new regulations will be tens of thousands of lost jobs, companies closing and/or customers moving supply chain services out of state."
The company keeps both customers and employees informed on industry happenings and maintains transparency in its operations as it navigates the regulatory waters.
As disruptions continue to, well, disrupt the supply chain, it has never been a better time to roll out unconventional operation ideas. By the end of this ordeal, there will be a New Normal for the last-mile sector.