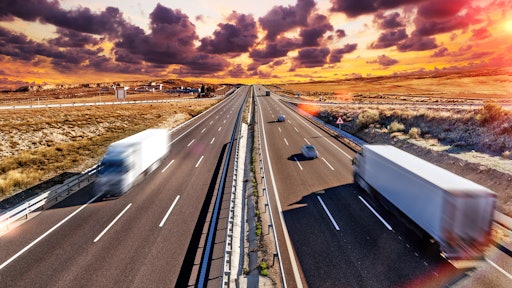 carloscastilla - stock.adobe.com
Part I of this series explored how food manufacturers can leverage real-time networks to achieve business continuity even in unprecedented times. Now, let's explore how the same technology can be used to safeguard products and perishables and enable you to prepare for what's next.
Pandemic or not, shifts in consumer behavior have changed the food supply chain in ways we never thought possible. A few decades ago, the meat supply network was fragmented with many small players operating packing plants (with cattle and hogs running at about 1,000 head per day, selling the animal in bulk). As the network became more sophisticated in terms of packaging and shipment, processing moved to large footprint operations running as many as 6,000 head per shift for cattle and 20,000 for hogs.
In supply network terms, this physical shift was done for cost reasons and created a single point of failure within certain geo-based sub-networks from a demand and supply perspective. Tyson Foods, for example, was able to react to a plant closing due to a fire by running extra shifts at other plants. However, significant shutdowns across multiple nodes in the network, as experienced in the Coronavirus disease (COVID-19) pandemic, led them to having to "depopulate" upstream supplies of poultry and pork. The pandemic also caused the dumping of milk and other produce due to bulk packaging issues connected to the demand shift from foodservice to retail where individual item packaging is necessary.
There is a close parallel here for produce, especially fresh and ultra-fresh produce. The protein-based supply chain is finely tuned to harvest animals at a certain time, weight or physical characteristic, and move the product with the proper packaging and shipping with real time tracking and meeting cold chain and FDA requirements to the end consumer. This is really no different than the planning and execution of the fruit and vegetable harvest, and the subsequent product movement downstream to the end consumer.
Similarly, and to improve performance in fresh and ultra-fresh produce, optimal inventory management is required. But, to do so depends on forecast accuracy, inventory carrying cost, product perishability, lost sales and inventory shrinkage costs. The "trade-off" between service levels and inventory costs is a key focal point for analysis, along with the impact of increased forecast accuracy on inventory-related costs. The point here is that, with a supply network platform, there is no trade off at all; you can improve service levels and lower inventory at the same time. By taking out delays and data latency in translating demand shifts, accurately pinpointing supply and logistics resources, inventory levels can be optimized and waste reduced. Better planning and execution of order, delivery, and inventory policies enables achieving high target service levels at the lowest landed cost.
Regardless of how accurate forecasting can be, variances and disruptions will no doubt occur. As a result, all members of the food supply chain must be able to respond in real time and use strategies like last minute allocation to best serve customer needs at the lowest possible cost. This is particularly important today, when the past is no guide to the future, and the best course of action is to maximize one's ability to respond optimally – using the best analytics and real-time information at hand.
Managing new direct-to-consumer channels, shifts in global demand and consumer choices
Many meat producers and packers have added a direct-to-consumer (DTC) channel in order to offset falling demand in the foodservice channel. This brings new challenges in the areas of last-mile delivery and multi-echelon inventory optimization (MEIO). Challenges around inventory supplies such as frozen meats are another concern, given that meat cannot be frozen twice and once thawed needs to move flawlessly across the network with perfect demand/supply matching, even when recut and repackaged. As a result, retailers and food manufacturers are considering structural changes to the supply network to add micro-fulfillment centers for DTC at retail locations along with remodeling storage facilities for manufacturers based on costs related to cold chain.
Prior to the pandemic, only 3% of grocery retailer volume was e-commerce, according to Bain & Company as reported by CNBC. This has now grown to as much as 15%, causing a costly labor shift from the consumer picking their items at the grocery stores to the retailer providing this service. This may also manifest itself in the creation of additional cross docking network nodes to support last mile delivery. For manufacturers, the capacity utilization performance targets of the existing storage assets were designed under a different demand/supply mix scenario based on the old foodservice demand profiles, which continue to shift.
However, it's not only pandemic-related disruptions and shifts that are causing the food supply chain to take pause. For beef producers who export, countries like China are expected to represent 30% of all incremental beef demand over the next few years, necessitating advanced global demand-supply match capabilities, global ATP and global logistics. The variables in play are considerable given the fluctuations in protein and produce quality, exchange rates, transportation and logistics costs. Shifts will continue along with opportunities to take advantage of new demand generation across expanded downstream channels.
Then there is the trend toward healthier eating, which has implications for meat producers as well. Grass-fed beef does not run through a feedlot, which has traditionally acted somewhat as an inventory buffer in the beef supply network. So, for grass fed beef, moving the product downstream through the supply network without a buffer requires a more perfect demand/supply match, similar to what can be seen in produce. It also requires the ability to react to problems and disruptions in real time. This capability is essential in the food industries, whether it's the beef, pork or the chicken supply chain.
Prepared for whatever's next: Improved agility, responsiveness and resilience
An end-to-end, demand-driven network platform that can operate in real time and leverage artificial intelligence and machine learning analytics will maximize asset efficiency and deliver both quality product and customer service levels at the lowest landed cost. Core to the analytics is the ability to consider trade policy, feed costs, resource constraints and consumer preferences. These analytics feed a real-time architecture designed to understand and react to operational disruptions in order to maintain cost competitiveness regionally, nationally and globally.
According to a McKinsey survey, "boosting the supply chain's end-to-end digital capabilities requires a coordinated view across nodes so that companies can connect the dots with the latest digital tools and capabilities. Autonomous planning systems with machine learning capabilities can base their forecasts on many more factors and learn the 'Next Normal' much faster than traditional approaches for building business continuity, preserving cash and strengthening supply chain resilience."
While 2020 has been a unique year, many of the changes in consumer behavior will likely persist, and supply chains will need to be more flexible and support a DTC strategy. In addition, the odds of a second wave of COVID-19, future pandemics, global and consumer trends, the ongoing threats of natural disasters, food contamination and the need for recalls means agile, demand-driven and resilient food supply networks are quickly becoming a necessity.
Leveraging business network technology, the entire food chain can work together using "as it happens" updates, so all can to be successful in this new environment. When all partners operate on a single network and when planning and execution function in unison powered by real-time information and advanced analytics, businesses are best positioned to react to any variance, whether in demand, supply or both. They can then secure replenishment while coordinating upstream supply for the highest customer service levels at the least landed cost.