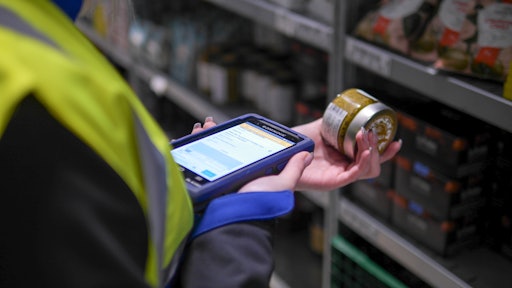 Descartes
As cold food and beverage distribution companies stabilized their operations they may find their business in one of the following situations—volumes are up but costs have risen faster, or volumes are down considerably and they don't appear to be coming back any time soon. In both cases, the distributors need right-size their delivery operations to drive down costs and dramatically improve productivity.
Now is the time to look hard at current fleet strategies, tactics and use of technology to make a step change in operational performance.
Here are some practices food and beverage distribution companies can use to improve their responsiveness to significant volume swings.
Network re-route
Whether demand is up or down, when there is change, the distribution network gets quickly out of balance and does not run optimally or cost-effectively. Fleet operators need to reset their distribution network and even consider changing distribution policies. Different from daily route planning, re-routes (also called strategic route planning) have the potential to deliver more productivity because they are about fundamental change. In daily route planning, the strategies, policies and even the territories, frequencies and routes are already defined. The goal of daily route planning is to do the best with those restrictions already in place. In a reroute, all restrictions can be treated as variables. Policies, practices, capacity, etc. are flexed to see what new routing strategy will best address the change in demand.
Re-routing the network is not only important for food and beverage distributors that run static or master routes, but also for those with dynamic routes because re-routes are about the practices that dictate daily routing parameters. With re-routes, companies can change their delivery strategy based upon demand shifts in peak and slow seasons, or in different weather conditions, to best serve customers and keep costs in line. In addition, as distributors evaluate new opportunities and different markets, strategic route planning can be used to help predict the costs and capacity required to move forward.
Dynamic or hybrid route planning
Far too many distribution-oriented companies have traditionally relied on fixed or master routes. With today's volatile demands and the need to dramatically reduce operating costs, food and beverage distributors need to challenge the assumptions that have kept them from adopting dynamic routing. Dynamic route planning is a critical strategy going forward, as it produces greater productivity because it is not constrained by fixed territories, sequences or demand assumptions.
The biggest challenge to making this change typically comes from the sales force as they are concerned that customers expect a fixed visit schedule or a driver who is familiar with their account. With today's cost pressures and the shift to contactless deliveries and far less interaction between customers and drivers, these assumptions need to be challenged. Dynamic route planning doesn't mean that key customers cannot have fixed deliveries. Using the hybrid approach, key customers can serve as "anchors" with fixed deliveries and remaining customers can be dynamically inserted. Hybrid route planning increases productivity and allows stability for selected high value customers.
Dynamic route planning should also make planners more productive. In today's fluid demand environment, planners and schedulers are struggling to constantly adjust the "fixed" routes, which results in lost productivity and poor customer service. Dynamic route planning is better suited for this kind of environment and allows planners to become more proactive, focusing on the exceptions and continuous improvement.
Parting thoughts
There is no "business as usual" for food and beverage distribution companies and their route planning strategies, tactics and technologies. Fleet operators need to take the lead to show the value that network reroutes and dynamic route planning can bring to the bottom line. In these challenging times, the "C-suite" may be more willing to adopt new approaches to help take fleet performance to the next level—to keep delivery operations running efficiently and meeting today's higher customer service requirements.