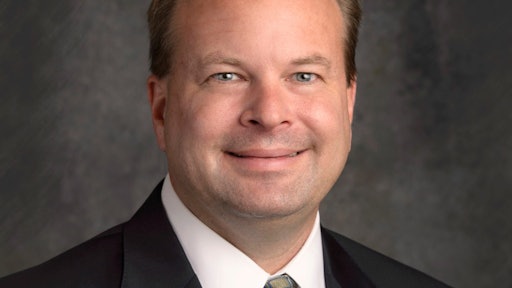 In September, I participated as a panelist during KINEXO's executive summit, which gathered together the company's customers, suppliers and industry representatives to share supply chain insights and best practices, including those related to the foodservice industry.
I followed up with Todd Williams, president of KINEXO, for his thoughts on key trends in the foodservice industry as we look ahead to 2018…
Sowinski: Despite a generally positive outlook for 2018, the foodservice industry faces some headwinds in the form of changing consumer demands and new competition. What trends are you seeing, and how is KINEXO responding?
Williams: The rise of meal kit services, direct-to-door grocery delivery, retail reinvention, which ranges from menu offerings to in-store experience, are part of the rapidly changing consumer demands that are definitely disrupting the foodservice industry, in both good and bad ways. Obviously, each of these present a myriad of challenges to chains, operators and supply chain teams; however, they also present opportunities. As restaurants develop programs to address niche audiences, it's likely that limited time offers (LTO) frequency will go up, and supply chain teams are going to have to be prepared to manage such changes. Fortunately, we are equipped to manage the most challenging LTO programs and are prepared for an increased frequency going forward. To that point, we are also able to scale for redistribution opportunities so that customers can experience flexibility with produce like never before.
Sowinski: The impact of the Food Safety Modernization Act (FSMA) and other regulations coupled with tighter capacity in the transportation sector and ongoing driver shortages are likewise impacting the foodservice industry. How is KINEXO addressing these impacts?
Williams: From pasture to plate, there is congestion in the supply chain. Whether it's challenging new regulations, tightening capacity, a rising shortage of drivers, or natural disasters exacerbating an already stressed supply chain, we are all feeling the crunch and being as proactive as possible to ensure a healthy supply chain going forward. For example, one way we have addressed the capacity issue is by utilizing dedicated fleets in certain markets, and the results are very positive. Our vast network of trusted carriers will enable us to expand this model to ensure consistent, reliable capacity going forward. In addition, our deep and long-standing relationships with many of the nation's most trusted and respected carriers enable us to explore new initiatives such as the dedicated freight program with confidence, and simultaneously provide assurance that regulations such as FSMA and the ELD mandate are being upheld.
Sowinski: Software and technology capabilities are one of the indisputable differentiators today in the transportation and logistics sector. What are some of the highlights of KINEXO's strategy in this important area?
Williams: Data, technology and innovation are at the heart of everything we do—and we believe they are paramount to the success of any supply chain strategy. We continue to invest in and leverage the industry's most advanced technology offerings so that we are able to consistently provide customized supply solutions for our customers. Yet, great technology and an abundance of data only go so far without an experienced team of professionals who are able to interpret and actualize both—and a customer willing to share data and visibility into their supply chain. Our knowledgeable and trustworthy team of network engineers, strategists and analysts works closely with our forward-thinking customers to transform their data into tailored programs that fit their needs and drive results. The speed of insights and transparency are also key drivers when it comes to our technology strategy. Our proprietary customer portal allows customers to receive up-to-date information on their business, so they can stay in the know and quickly take action on market trends.
Sowinski: Looking ahead to the next 12-18 months, what are some key trends and developments related to the food supply chain that we should be keeping an eye on?
Williams: In the coming year, I believe we will see more frequent LTOs featuring unique ingredients as restaurants tweak menus to address rapidly changing consumer demands and evolving tastes. This will present serious challenges to supply chain teams not equipped to handle such complexity. Fortunately, KINEXO is widely known for our ability to manage even the most complicated LTOs, and we are fully prepared for the possibility of increased frequency. At the same time, we are seeing more competing chains interested in collaborating to buy non-emotional products. "Co-op-etition," or the commingling of freight, helps offset capacity issues and keeps costs down at the same time, which is advantageous for all parties. We hope to see more chains willing to explore this, as it is a very effective supply chain strategy and one that we use frequently for appropriate customers, products and routes.
Meanwhile, we will continue to focus on providing unparalleled customer service and value to our new and existing customers, as well as maintaining a healthy and trusted carrier network. We will continue to think outside the box to address the complex carrier capacity issues, as well as the other supply chain challenges driving freight prices up, and we will continue to focus on acquiring new talent to support our 2018 new business initiatives, as well as our evolving programs, technologies and data systems.