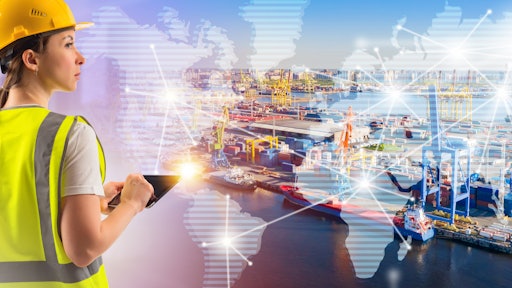 Grispb AdobeStock_504211121
SafetyCulture unveiled a new supercharged version of the SafetyCulture workplace operations platform.
"We've announced a lot of new features today, but one thing that hasn't changed is that we're working towards a huge goal: to change the way people work, for the better. Secondly, we want the platform to be used by over 100 million users by 2032," says Luke Anear, founder and CEO of SafetyCulture.
The new platform assists teams in transforming everyday tasks, by digitizing paper-based forms from a photo and harnessing the power of artificial intelligence (AI) to help users create custom training, lessons, and inspection templates from their phones in mere minutes.
Key takeaways:
The new version offers a smarter way to onboard, instruct, and upskill teams; provides a versatile digital record-keeping tool for physical assets, where users can also perform inspections and log issues against specific assets; offers the ability to monitor a variety of sensors and telematics; helps leaders communicate critical team updates via video; and assists workers to order workplace gear and equipment with a single click.

Alongside the platform's launch,

SafetyCulture

released new research, which shows the majority of frontline workers (63%) are likely to use a single app (or a platform) at work, and half (50%) are excited to learn about emerging technologies, including AI.