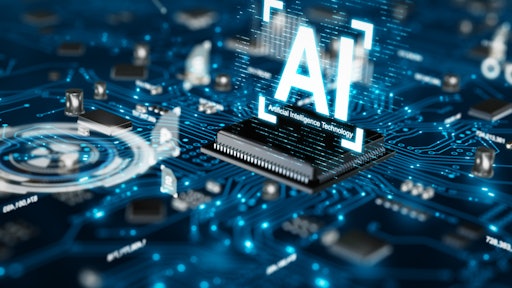 Kaikoro AdobeStock_245853295
The passing of the Inflation Reduction Act (IRA) in August 2022 marked a turning point in the realization of what had been long a national topic of discussion: bringing manufacturing home to the United States amid supply chain snarls and global geopolitical tensions. While this movement is making progress, it is vital to recognize that supporting manufacturing workers is essential to ensuring the success of those efforts.
Skills gaps can impede the accomplishment of those goals; in fact, The Future of Jobs Report 2023 from the World Economic Forum shows that while approximately six in 10 workers will need training before 2027, only half of workers have access to the training opportunities they need to be successful. Manufacturers need to support their employees with tools that enable them to achieve their peak effectiveness on the job.
Artificial intelligence (AI) can help. By providing real-time support, skills training and on-the-job guidance, manufacturing companies can support their employees with easily accessible tools. AI can accelerate the onboarding process, reduce the time it takes for new hires to become productive, enhance worker productivity and operational efficiency. AI-powered and other digital solutions can have a significant, positive impact on quality control and assurance programs, a key area of concern for the food industry.
How AI is transforming manufacturing
AI has the potential to revolutionize many industries, and food manufacturing is no exception; particularly with regards to training. Many workers in the manufacturing industry work in shift-based environments, making it difficult for them to attend traditional classroom-based training sessions. With AI, organizations can incorporate more learning processes into the everyday workday of frontline workers – essentially bridging the gap between knowing and doing. This "active learning" involves the learner actively engaging with the material, often through problem-solving, discussion, or application of the knowledge while they are on the job.
A productive, efficient workforce starts with effective onboarding; many manufacturing companies are using modern connected worker technology to transform and optimize how they hire, onboard, train, and deliver on-the-job guidance and support. AI-based connected worker software provides a data-driven approach that helps train, guide, and support today's dynamic workforces by combining digital work instructions, remote collaboration, and advanced on-the-job training capabilities.
AI can also help with the assessment of employee performance. Traditional performance evaluations often rely on subjective assessments from managers. Conversely, AI-powered performance evaluations can provide a more objective and data-driven assessment of employee performance, while also providing a more accurate picture of an employee's strengths and weaknesses. By implementing AI-based solutions, companies can identify training needs across the organization. Using performance data, AI can uncover gaps in knowledge or skills across the workforce, which can then be used to develop targeted training programs to "fill" these gaps.
As workers become more connected, manufacturers have access to a new rich source of activity, execution, and tribal data, and with proper digital tools can gain insights into areas where the largest improvement opportunities exist. Today's workers embrace change and expect technology, support and modern tools to help them do their jobs.
How AI is driving quality control in the food industry
Food producers know the importance of quality control (QC) and assurance more than most industries. Effective quality control and assurance procedures prevent defective food products from making their way into grocery stores and homes. Manufacturers who perform routine inspection of products during each stage of the production process significantly increase their chances of delivering items that are free of health hazards and liabilities.
Beyond avoiding these concerns, standardizing and digitizing quality procedures benefits the entire operation. Manufacturers should document the quality of their goods at every stage of the operational process. Strategies like first-time quality, or first-time right, plans coupled with smart, connected solutions help decrease product deficiencies and increase customer satisfaction.
AI, coupled with other digital solutions, empowers the food industry to improve quality control and assurance, by effectively standardizing and optimizing quality assurance and inspection procedures for all frontline workers. Utilization of "smart" solutions coupled with AI-powered software enables:
● Tracking and analyzing data to identify trends and opportunities for improvements.
● Reducing human error in inspections by standardizing and improving training procedures and processes.
● Transforming connected workers into human sensors who can proactively address quality and safety events that surface during manufacturing operations.
Effective data gathering supports regulatory compliance; manufacturing firms in the food industry must follow specific requirements set by the Food and Drug Administration (FDA), Good Manufacturing Practices (GMP) system, and the Hazard Analysis and Critical Control Points (HACCP). The guidelines set by these regulatory bodies can give businesses a better idea of how their processes should look and what data they need to collect and report. For example, data should be collected for real-time production processes. These vary by product but may range from product chilling and thermal processing to testing raw materials for metal toxins and other chemical deposits.
AI-powered connected worker solutions provide digital work instructions to help employees better perform inspection checks and reduce the number of production errors and rework, through functionalities, including:
● Digital standard operating procedures (SOPs) for how to complete assembly line tasks. These step-by-step instructions can greatly improve workflow efficiency, increase regulatory compliance, and reduce mistakes on the shop floor.
● Digital workflows that convert paper-based processes to digital work instructions and personalize them to the needs of each worker.
● Enhanced product traceability to decrease equipment setup time, reduce process inconsistencies, and better meet customer expectations. Digital instructions help in tracking materials from the supply chain, inventory, and across every production process.
Ultimately, preventing and catching quality issues can boost product quality, reduce waste, raise profits, increase brand reputation, and avoid media or food safety disasters.
As the manufacturing industry continues to evolve, so must how it approaches learning solutions. An October 2022 Deloitte survey found that over 90% of companies believe that AI-powered learning will be important for their organization's success in the next three years. AI has the potential to transform learning in the manufacturing industry by bringing it closer to the factory floor.
By utilizing AI and modern, digital technologies, manufacturers in the food industry can connect, engage, and empower frontline workers to drive quality improvements, resolve quality issues faster, and share timely insights with teams across the value chain.