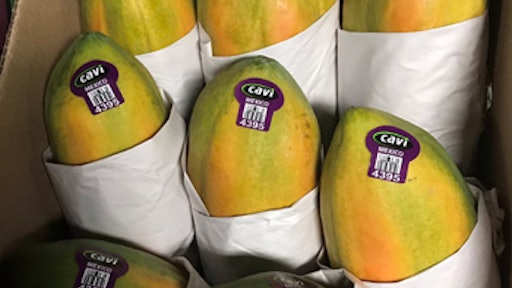 FDA
The salmonella outbreak linked back to papayas now appears to be over according, according to a statement released by the FDA.
The fruit reportedly sickened 81 people across nine states. Twenty-seven people have been hospitalized and no deaths have been reported at the time of this publication.
Epidemiological and traceback information led investigators to Cavi, the brand of the papayas.
Agroson refused to initiate a recall, claiming that the FDA's evidence didn't match up correctly. However, the agency contacted wholesale customers of Agroson, the fruit's distributor, to ensure that the fruit was no longer available for sale, has been discarded or not further processed or frozen.
On August 26, 2019 the FDA issued a statement calling on the papaya industry to improve practices and better protect consumers.
Now, consumers and distributors no longer need to avoid or withhold Cavi brand whole, fresh papayas imported from Mexico as the fruit that were linked to the illnesses are no longer on the market.