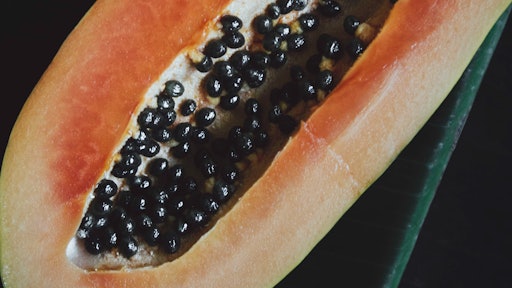 Unsplash
Last week the FDA linked a recent salmonella outbreak back to papayas from the Cavi brand. However, despite numerous requests from the agency, the brand has declined to issue a recall.
The fruit has sickened 71 people across eight states. No deaths have been reported at the time of this publication.
Cavi papayas distributed by Agroson's were linked back to the recall, with the CDC and FDA saying that the company was likely the source of the salmonella despite there being no positive findings from the fruit itself.
Agroson is disputing the validity of the traceback information by the FDA, The Packer reports. The company's attorney, Scott Davidson, named numerous concerns with findings, including the lack of a positive salmonella sample on the fruit and the fact that the FDA inspectors at a port of entry had tested and released the fruit after the agency named the brand in the outbreak.
Meanwhile, the FDA has said that outbreak investigations often lead to naming a food item, brand or distributor without a sample testing positive. Product and environmental sampling is just one of three types of evidence in an outbreak.
"The FDA and regulatory officials in several states collected records from grocery stores where ill people reported buying papayas," according to the CDC's July 5 notice. "These records showed that Cavi brand papayas were sold at multiple grocery stores where ill people bought papayas. Cavi brand papayas distributed by Agroson's LLC of Bronx, New York, would have been available for purchase by cases in the time prior to illness at these stores."
The FDA still has the authority to recall food if it believes involved in an outbreak, though, no recall has yet to be announced.