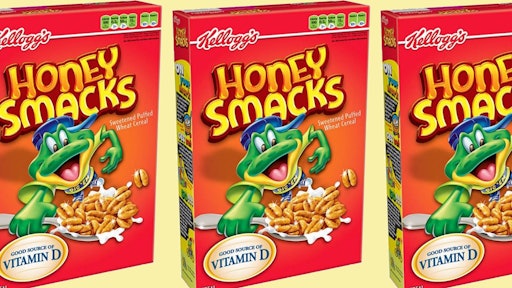 An additional 30 people are sick after eating Kellogg's Honey Smacks cereal bringing the total number of cases to 130, USA Today reports. The cereal was first recalled in June after 24 people were hospitalized.
Back in July, the CDC urged consumers to not eat Honey Smacks as they determined how the salmonella contamination occurred. The agency released another statement on Sept. 4 telling retailers not to sell the cereal and advised customers to not eat it or buy it.
The latest round of illnesses has spread across 19 states, including three new ones: Delaware, Maine and Minnesota. At least 36 states have been affected by the cereal, USA Today reports.
Since first being reported back in March, children less than a year old and those as old as 95 have been affected by the salmonella-contaminated cereal. So far no deaths have been reported.