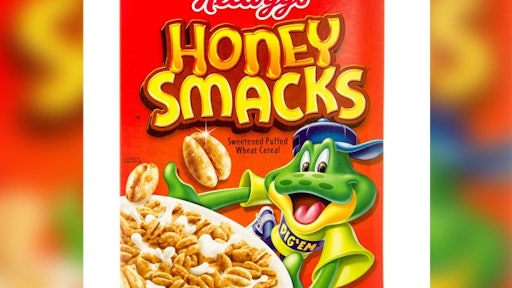 Kellogg's has issued a voluntary recall on Honey Smacks cereal after it has been linked to a multistate outbreak of Salmonella Mbandaka.
According to NPR, the outbreak has reached 31 states with 73 reported cases of infection. The Center for Disease Control and Prevention reports that there has been 24 hospitalizations. Illnesses in connection to the cereal started appearing in early march.
The CDC and Kellogg's advise consumers and retailers to throw out 15.3 oz and 23.0 oz boxes of the cereal. NPR reports that the affected products have a "best if used by" date between June 14, 2018 and June 14, 2019.