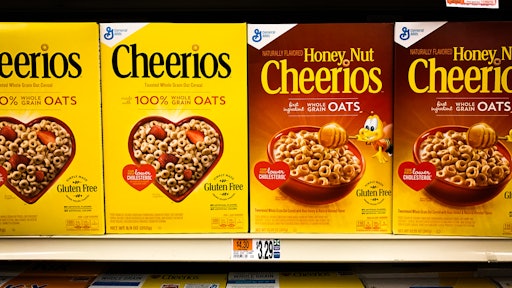 Ted Eytan
An environmental research and advocacy group has found traces of a controversial herbicide in Cheerios, Quaker Oats and other breakfast foods that it says could increase cancer risk for children.
The report comes amid what the New York Times reports is a longstanding debate about the safety of the chemical glyphosate, which is found in the weed killer Roundup. Federal regulators maintain is not likely to cause cancer, but questions surrounding the effects of glyphosate still remain.
In its report, released Wednesday, the Environmental Working Group said that it tested 45 samples of breakfast foods made from oats grown in fields sprayed with herbicides. Then, using a strict standard the group developed, it found elevated levels of glyphosate in 31 of them.
Scott Partridge, a vice president at Monsanto, said in an interview with the New York Times on Wednesday that hundreds of studies had validated the safety of glyphosate and that it doesn't cause cancer. He called the Environmental Working Group an activist group.
To read the full original article, please click here.