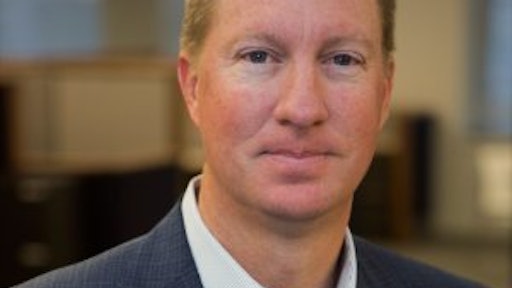 Last month, a new report from the NPD Group found that lunchtime visits to fast-food restaurants fell by 2 percent in 2016. This likely is due to growth of the remote workforce and our increasingly digital lives, making it so filling our bellies is as easy as a few clicks on our smartphone to get a hot meal on our doorstep from services like GrubHub, UberEats, Postmates or Eat24.
But as chains rush to make themselves available on these services, there are a number of supply chain issues that could come about that managers need to think about before making the jump.
Jeff Dorr, chief customer officer of ArrowStream, a company that has been providing visibility and supply chain insights to some of America's leading restaurant chains for over 16 years, including Popeye's, Jamba Juice, Hardee's, Hooter's and many more, recently caught up with Food Logistics to provide further insight into the latest trends in the food delivery industry.
FL: What factors led to the trend of consumers preferring food delivery versus eating out? Is this trend strictly in urban areas? With millennials?
Dorr: Quite simply, delivery services are more prevalent, and cuisine possibilities are more robust than ever before. It is so easy now for consumers to get the food they crave from the exact restaurant they desire via delivery. Pizza is no longer the only viable option. Millennials are certainly a large factor in moving this trend forward since they are conditioned to utilize apps in all facets of their shopping experiences. The rise of technology with delivery services to cater to them is very logical, and yet, this trend can be attributed to more than that. Generations of children who grew up with delivery are now middle-aged adults who see delivery as an easy, desirable meal without any stigma attached to it.
FL: How are chains reacting?
Dorr: Most chains are offering delivery in some capacity, with some even launching their own apps for ordering. It's been great to see chains adapting to the variety of ways with which food is ordered and received today by consumers. Whether it's merging online with call/fax pickups or modifying in-store practices with orders being taken before the customer even reaches the counter, chains are moving in the right direction. The increased consumer demand to leverage technology for all orders, not just delivery, will not reverse itself anytime soon and is only going to continue growing rather than reverting back to how "things used to be." It's critical for chains to embrace this ongoing change and align with consumer behavior.
FL: If more food is being delivered, rather than hot off the grill, how can chains ensure that their food stays at a safe temperature all the way to the consumer's doorstep?
Dorr: Chains that choose not to outsource delivery often provide their drivers with heated sleeves or pockets to keep the food warm. Unfortunately, many delivery services do not require a heating contraption to be used by drivers, which can then jeopardize both the food safety and quality (i.e., cold nachos or a lukewarm fried chicken sandwich). It's imperative for chains to protect their brand and food quality by working with delivery partners to understand their process and determine if they truly make sense to partner with.
FL: Some say 2017 is the year of the Internet of Things (IoT) for the food and beverage industry. Do you think that is true for food chains focused on delivery? What technologies are they employing?
Dorr: Like delivery, IoT is only going to continue burrowing its way further into our industry. Delivery tracking is where I see the biggest opportunity right now for chains to start leveraging technology. The mystery of where a driver is with a food delivery feels archaic, and yet, many services fail to provide that level of detail and transparency to customers who are waiting on their orders to arrive.
FL: How can a food chain decide which menu items translate to a good experience when delivered?
Dorr: This is an overlooked component of delivery by most chains, but it shouldn't be. Even as chains rely more on delivery to generate revenue, offering 100 percent of your menu for delivery is not necessarily the best course of action. If it's likely that an item will not be delivered at an acceptable level of quality upon arrival, taking it off your delivery menu should merit serious consideration. There's certainly risk involved that you could lose delivery orders because a particular menu item is not available for delivery, but the risk of turning an evangelist into a dissatisfied customer as a result of a poor consumption experience looms larger if the delivery menu is not strategically determined.
FL: Right now, who is doing food delivery best? And why?
Dorr: Many pizza chains are ahead of other brands because they've been offering delivery for quite some time now. Dominos stands out to me because of their delivery transparency with their order tracking. Consumers want the ability to have detailed information at their fingertips in all aspects of life, and food delivery is no different. I also like how Auntie Anne's has expanded their footprint by using delivery. Most consumers associate their brand with a mall or airport, but now they are leveraging Postmates for delivery in several different markets, allowing customers to experience their product with a much higher degree of frequency.
Jeff Dorr is responsible for driving all sales, account management and customer support initiatives at ArrowStream. He brings more than 24 years of solution selling experience with technology companies and was one of the founders of GrandJunction, where he grew sales over 200 percent during the first 18 months. Additionally, Dorr was the former vice president of sales at iTradeNetwork, where he drove a 350 percent increase in sales over his 9 year tenure there. He also worked with GE Information Services, where he was a senior account executive.