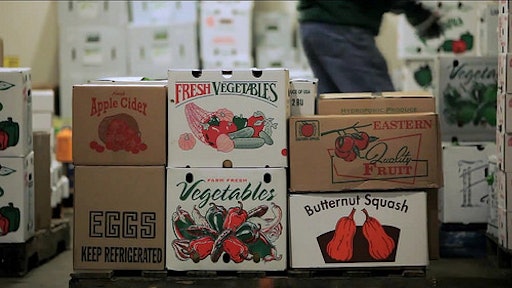 Picture thousands of pounds of local, seasonal produce traveling by truck to a centralized location in New York City every day. Once there, the fruits and vegetables from upstate farms will get refrigerated, packed, and processed before being distributed to stores and institutions all across the five boroughs.
This is the vision behind the highly anticipated food hub that New York State governor Andrew Cuomo announced he was allocating $15 million toward building last month. The state-of-the-art hub is planned for the Hunts Point section of the South Bronx, an area with a complex history of aggregating the city's food.
The governor's news was met with cautious optimism among a wide-ranging group of organizations that considers the hub the best means of ending a distribution bottleneck between rural upstate farmers and urban downstate consumers. It's hoped that the vast 120,000-square-foot indoor/outdoor market, which may break ground as soon as fall 2017, will create some 245 jobs, increase New York farmers' access to wholesale customers and make fresh produce more affordable in vulnerable communities.
"Our coalition was broad-based across the political spectrum, from the Farm Bureau to the upstate Land Trust to local food banks—basically the gamut of those who touch food," says Michael Hurwitz, director of GrowNYC's Greenmarket, the sister organization to Greenmarket Co., which will run the hub. "The governor wanted to see that others had confidence in the project and in us."
To read the full story, please click here.