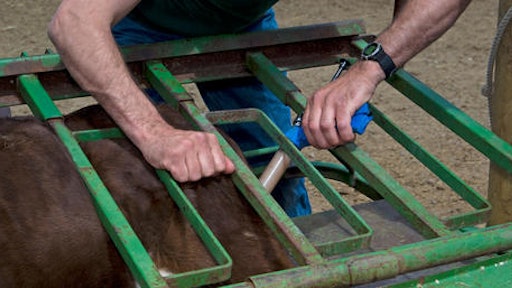 Since last year, twice as many of the nation's top fast food chains are responding to the public health concern about antibiotic resistance by adopting strong policies that prohibit the routine use of antibiotics, or medically-important antibiotics, in the meat and poultry they serve. This is according to the second annual Chain Reaction report and scorecard, released by a group of consumer, environmental and health organizations, which grades America's top 25 restaurant chains on their policies and practices regarding antibiotics use and transparency in their meat and poultry supply chains.
The nine chains earning passing grades are Panera Bread (PNRA), Chipotle Mexican Grill (CMG), Subway, Chick-fil-A, McDonald's (MCD), Wendy's (WEN), Taco Bell (YUM), Pizza Hut (YUM) and Papa John's Pizza (PZZA).
The report, Chain Reaction II: How Top Restaurants Rate on Reducing Use of Antibiotics in Their Meat Supply, is being released amidst a public outcry from consumers and shareholders urging chains like KFC, Olive Garden and In N Out Burger to adopt policies prohibiting the routine use of antibiotics in the meat and poultry they serve. The results from Chain Reaction II come one day before a high-profile meeting of the United Nations General Assembly on antimicrobial resistance, a major global health crisis caused by the misuse of antibiotics by the medical community and livestock industry.
To read more, click here.
Editor's Insight: Antibiotics has become the new GMO issue for the food industry. As with the GMO issue, the food industry has to address consumer perception that is being influenced by activists whose claims have not been fully supported by science.
The information explosion, fueled by the Internet and growing health consciousness, have combined to create an unprecedented need for food companies to make health and nutrition information accessible to consumers. Software and data research vendors are making it feasible for food companies to provide this information.
While it makes perfect sense for food companies to provide consumers with health-related information, the food industry has to be responsible in what importance it attaches to this information in its labeling and its public statements.
As for the impact that antibiotics in meat has on human health, the public relations campaign by certain activists has not been fully supported by the scientific community.
Some scientists have noted that long-term, removing antibiotics from the animal food supply may not be in the best interest of public health. Some have pointed out there is little evidence to support the perception that the use of antibiotics in food-producing animals is contributing to the antibiotic resistance issues that are relevant to human medicine. 9-21-16 By Elliot Maras